Recipes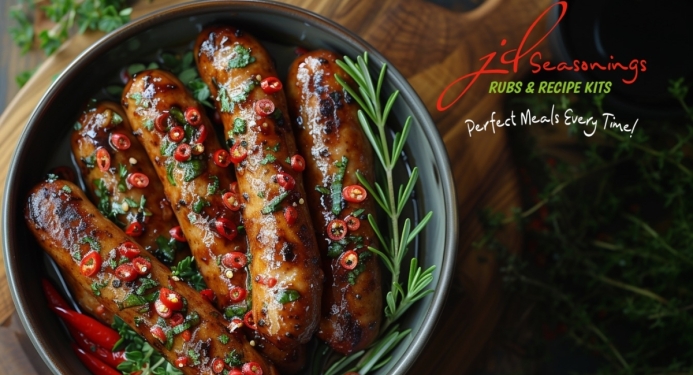 Sticky Cajun-Glazed Sausages
Prep: 5 mins
Cooking: 20 mins
Total: 25 mins
Serves: 4
Per serving: 191 kcal
Take your sausages to the next level with our Cajun rub with this gorgeous sticky glaze! Sure to be a BBQ favourite or even a Full English game-changer!
Method
STEP 1:
Cook your sausages according to the packet instructions.
STEP 2:
While the sausages are cooking, mix the honey, tomato puree and half a pot of JD Seasonings Cajun rub together.
STEP 3:
Once the sausages are cooked through, coat in our Cajun glaze and cook for another couple of minutes over a medium-high heat, until sticky.
ENJOY!!