Recipes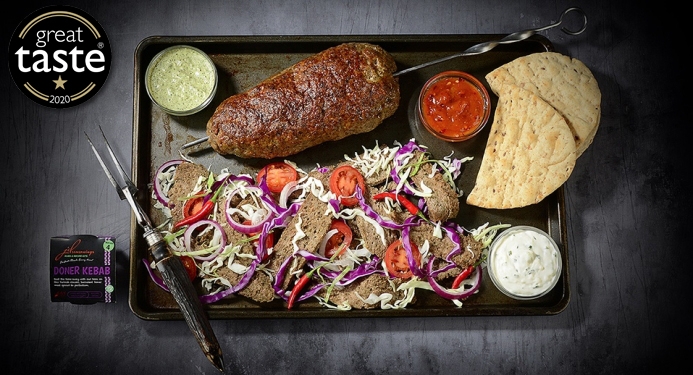 Doner Kebab
Prep: 10 mins
Cooking: 1 hour 30 mins
Total: 1 hour 40 mins
Serves: 4
This recipe is deliciously tasty and easy to make at home.
Serve with pitta bread and salad or baby gem lettuce.
Ingredients
500g lamb mince, typically less than 5% fat
Low calorie cooking spray
Method
STEP 1:
Pre-heat the oven to 180˚C / gas mark 5
STEP 2:
Place the minced lamb in a bowl, sprinkle over half a pot of JD's Doner Kebab seasoning and mix well with your hands then add the rest of the pot and continue to mix.
STEP 3:
Place the mixture onto a chopping board and knead making sure it's a smooth texture then roll into a loaf shape.
STEP 4:
Spray baking tray with low calorie cooking spray, place the Doner Kebab mixture on the tray and cook in the centre of the oven for 1 hour and 20 minutes turning once after 40 minutes (cooking times may vary).
STEP 5:
Remove from the oven, check that the Doner meat is cooked through, leave to rest for 5 - 10 minutes. Slice thinly and serve with pitta bread and salad. Alternatively use baby gem lettuce instead of pitta bread... delicious!
ENJOY!