Recipes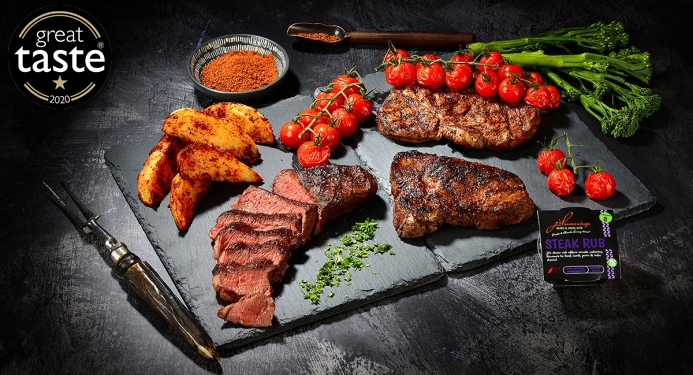 Steak Rub
Prep: 10 mins
Cooking: 15 mins
Total: 25 mins
Serves: 4
Want the perfect steak ? Our steak rub is the only blend you will need.
Ingredients
4 x 8-12oz steaks, cut of you choice
Low calorie cooking spray
Method
STEP 1:
Place the steaks onto a chopping board and sprinkle half a pot of jd's Steak rub over the top and rub into the steaks. Turn over and sprinkle the remaining half of the pot over the steaks and rub in.
STEP 2:
Spray a large non stick frying pan with low calorie cooking spray and place over a medium to high heat.
STEP 3:
Once the pan is hot place the steaks in and fry for 1 minute to seal. Flip the steaks over, turn the heat down to medium and cook to your liking turning one more time in the process.
STEP 4:
Plate the steaks up and serve with chunky homemade chips, fried mushrooms and roasted vine tomatoes.