Recipes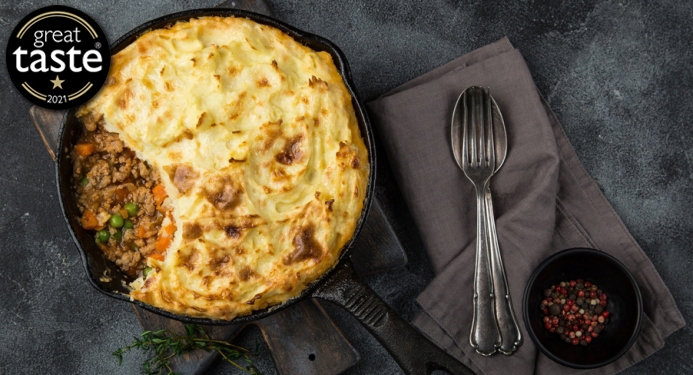 Minted Lamb Shepherds Pie
Prep: 5 mins
Cooking: 65 mins
Total: 70 mins
Serves: 4
JD Seasonings Shepherds pie made with our Minted Lamb rub is a real winter warmer the whole family will enjoy.
Ingredients
500g Minced Lamb, typically 5% fat or less
1 Onion, peeled and diced
1 Large Carrot, peeled and diced
Handful of frozen peas
400ml Beef stock
2 tbsp Worcestershire sauce
2 tbsp Tomato puree
900g Potatoes, peeled and cut into chunks
Low calorie cooking spray
Method
STEP 1:
Spray large saucepan with low calorie cooking spray and place over a medium heat, then add the onions and carrots and cook until soften.
Step 2:
Add the minced Lamb, mix well and cook until browned.
Add the tomato puree and Worcestershire sauce, fry for a couple of minutes then add the stock, peas and pot of JD Seasonings minted lamb rub, mix well, bring to the boil then simmer softly for 20 minutes.
STEP 3:
Meanwhile, preheat the oven to 180C fan 160C/ Gas mark 4.
Boil the potatoes in salted water for 10 - 15 minutes until tender, drain then mash, add a little butter and milk if desired.


STEP 4:
Put the mince mixture into an ovenproof dish, top with the mash and ruffle with a fork.
Bake for 30 - 40 minutes until the top is starting to colour.