Recipes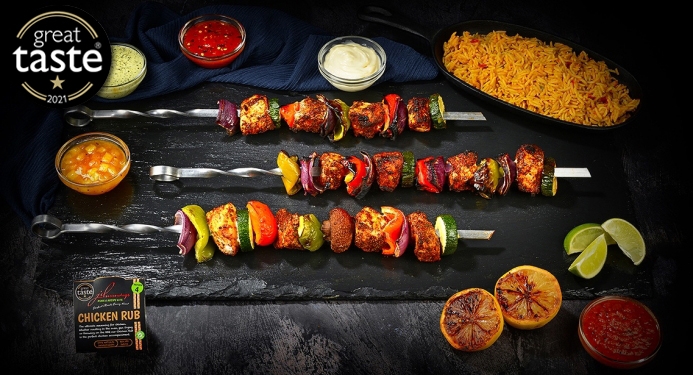 Chicken Rub
Prep: 2 Mins
Cooking: 30 Mins
Total: 32 Mins
Serves: 4
Whether roasting in the oven, pan frying or cooking on the BBQ our award winning Chicken rub is the perfect Chicken accompaniment
Method
Preheat oven to 200c / gas mark 6
STEP 1
Place the in a bowl and sprinkle over half the pot of Chicken rub, turn the chicken over and sprinkle over the rest of the pot and coat the Chicken evenly.
STEP 2
Spray a baking tray with low calorie cooking spray and spread the chicken out with even gaps between each Chicken breast.
STEP 3
Roast in the center of the oven for 25 to 35 minutes or until the chicken is cooked right through.
Alternatively follow step 1 then pan fry the chicken breasts using low calorie cooking spray until cooked through.
Serve with salad and homemade chips for a delicious meal