Recipes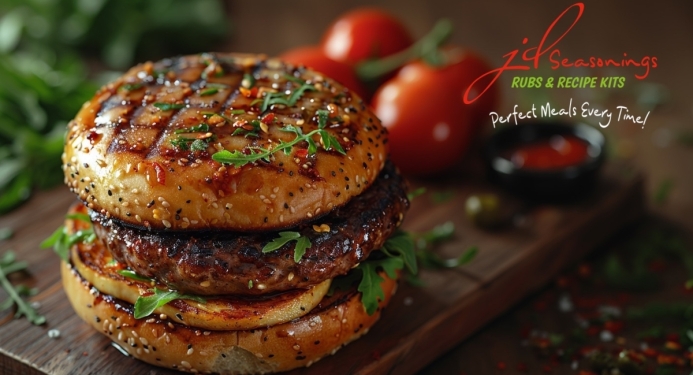 Minted Lamb & Halloumi Burgers
Prep: 10 mins
Cooking: 25 mins
Total: 35 mins
Serves: 4
Per serving: 689 kcal
You need to try these minted lamb & halloumi burgers, made with our Minted Lamb Rub, for yourself – they're bound to be a delicious addition to your next BBQ!
Ingredients
1 x Pot of JD Seasonings Minted Lamb Rub
500g Lean lamb mince
1 x Beaten egg
1 x Onion, finely diced
100g Reduced fat halloumi
4 x Brioche burger buns
40g Mixed leaves
Homemade tzatiki (check out our Minted Halloumi, Tzatiki & Feta Wraps for the recipe)
Method
STEP 1:
Mix the lamb mince with diced onion, full pot of JD Seasonings Minted Lamb Rub and beaten egg and form into four burger patties.
STEP 2:
Fry on both sides in low calorie cooking spray, until cooked through. You could grill the burgers on a BBQ, if preferred!
STEP 3:
Fry your halloumi until golden on both sides – we used a griddle pan to do this.
STEP 4:
Pile into your brioche bun along with the mixed leaves and a dollop of tzatiki.