Recipes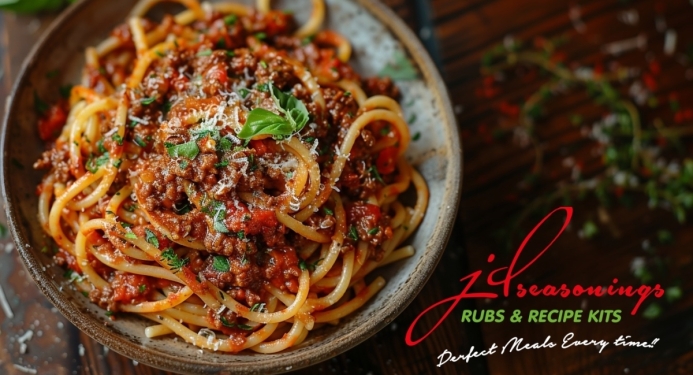 Bolognese
Prep: 10 mins
Cooking: 60 mins
Total: 70 mins
Serves: 4
Probably the most famous Italian pasta sauce, bolognese is a rich combination of meat, vegetables and herbs, simmered until tender and served with freshly cooked spaghetti.
Ingredients
500gm minced beef, pork or a mixture of the two would be better, typically less than 5% fat
4 smoky bacon rashers, all fat removed and roughly chopped
1 onion, roughly chopped
2 cloves of garlic, peeled and crushed
2 carrots, finely chopped
2 sticks of celery, finely chopped
2 tbsp Worcestershire sauce
2 400gm tinned tomatoes
Low calorie cooking spray
Method
STEP 1:
Spray a large non stick frying pan with low calorie cooking spray and place over a medium heat.
STEP 2:
Add the onions and bacon and fry for 3-4 mins then add the carrots, celery and garlic and cook for a further 2 mins.
STEP 3:
Add 1 pot of jd's bolognese blend and the minced beef, mix well and cook until browned.
STEP 4:
Stir in the Worcestershire sauce and the 2 tins of tomatoes. Fill one of the empty tins with water and add to the bolognese.
STEP 5:
Turn the heat up and bring to the boil, cover and simmer for about an hour stirring occasionally.
STEP 6:
Discard the bay leaf and serve with your choice of pasta.