Recipes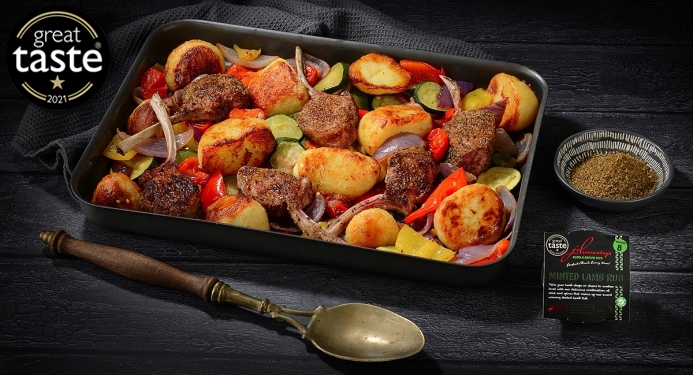 Minted Lamb
Prep: 2 mins
Cooking: 7 mins
Total: 9 mins
Serves: 4
Take your Lamb chops or steaks to another level with our delicious award winning combination of mint and spices that make up our Minted Lamb Rub.
We also have a fantastic minted lamb Sheppard's pie made with our minted lamb rub
Ingredients
8 Lamb chops or 4 Lamb steaks.
Low calorie cooking spray.
Method
Step 1:
Remove any fat that you do not want away from the lamb then sprinkle with JD Seasonings Minted Lamb Rub and coat both sides of the Lamb.
Step 2:
Spray a non-stick frying pan with low calorie cooking spray and place over a medium to high heat.
Step 3:
Add the lamb chops/steaks and cook as to packet instructions (normally about 3 and a half minutes on each side)
Serve with mashed potatoes or roast potatoes and seasonal veg
Alternatively cook your seasoned lamb on the BBQ For that lovely smokey outdoors flavour.
ENJOY!!
JD Seasonjngs