Recipes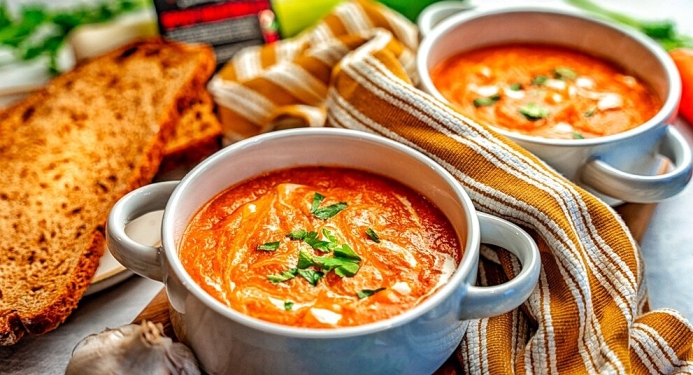 Spicy Vegetable Soup
Prep: 10 mins
Cooking: 50 mins
Total: 60 mins
Serves: 4
Per serving: 172 kcal
It's finally soup season! This spicy vegetable soup is full of goodness, warming and has quite a kick. Add some cheesy toast dippers on the side for a perfect winter dish.
Ingredients
1 x Pot of JD Seasonings Spicy Meatballs (adjust the amount depending on how much spice you like, and reduce to half if you're prefer a milder flavour)
½ x Cauliflower, chopped
2 x Carrots, peeled and diced
1 x Leek, sliced
250g Potatoes, peeled and chopped
1 x Yellow pepper, diced
2 x Small brown onions, diced
1 x Tbsp tomato puree
750ml Vegetable stock
4 x Garlic cloves, crushed
Low calorie cooking spray
2 x Tbsp Crème fraiche (optional)
Method
STEP 1:
Fry the onion, garlic and carrots for 10 minutes, in low calorie cooking spray, until softened.
STEP 2:
Add the cauliflower, potatoes and pepper to the pot, along with the tomato puree and Spicy Meatballs Kit. Mix well.
STEP 3:
Pour in the vegetable stock and simmer for 20-30 minutes.
STEP 4:
Add to a blender or blitz with a hand-blender until smooth.
STEP 6:
Serve with a dollop of crème fraiche (optional).
ENJOY!!!