Recipes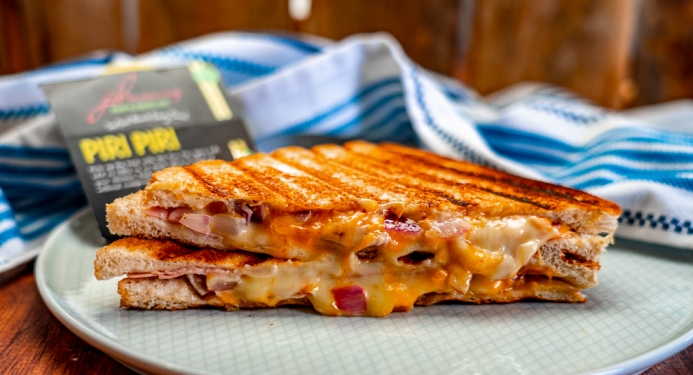 Piri Piri Cheese & Ham Toastie
Prep: 5 mins
Cooking: 10 mins
Total: 15 mins
Serves: 4
Per serving: 327 kcal
Add a bit of a kick to your cheese & ham toastie with our Piri Piri Rub for this essential Autumn lunch.
Ingredients
1 x Pot of JD Seasonings Piri Piri Rub
2 x Tsp Worcestershire sauce
2 x Tbsp light mayonnaise
60g Red Leicester
4 x Slices of Reduced fat cheddar
12 x Slices of wafer thin ham
8 x Slices of bread
Low calorie cooking spray
1 x Red onion, diced
Method
STEP 1:
Combine the Red Leicester, light mayonnaise, red onion, Worcestershire sauce and Piri Piri Rub.
STEP 2:
Layer your ham and Red Leicester mixture between two slices of bread, along with the reduced fat cheddar slices.
STEP 3:
Spray on both sides with low calorie cooking spray and grill for around 5 minutes, until your bread is toasted and cheese has melted.

ENJOY!!!