Recipes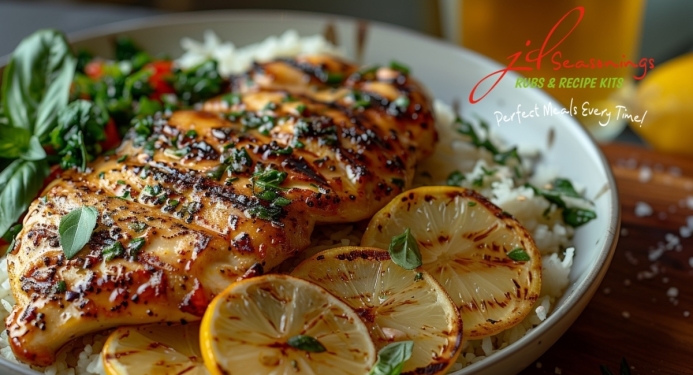 Crispy Parmesan Lemon Chicken
Prep: 10 mins
Cooking: 25 mins
Total: 35 mins
Serves: 4
Per serving: 394 kcal
This crispy parmesan lemon chicken makes a delicious dinner, and can be served in so many ways. It's bound to be a hit with the whole family and is really easy to cook, too! Our award-winning Chicken Rub absolutely makes this dish!
Ingredients
4 x Chicken breasts
2 x Garlic clove, minced
120g Grated parmesan
1 x Beaten egg
1 x Lemon (rind and juice)\
Rice (optional)
Tenderstem broccoli (optional)
Method
STEP 1:
Mix your parmesan with half a pot of JD Seasonings Chicken Rub and the rind of ½ a lemon.
STEP 2:
Mix your beaten egg with the minced garlic and a dash of lemon juice.
STEP 3:
Carefully butterfly your chicken breasts before dunking in the egg mixture, followed by coating in the parmesan and Chicken Rub.
STEP 4:
Spray with low calorie cooking spray and bake for 25 minutes at 200°, until the chicken has cooked through.
STEP 5:
While the chicken is baking, boil your rice and add some tenderstem broccoli to roast in the oven for around 15 minutes.
STEP 6:
Top with a little parsley and more parmesan (optional) and serve with your rice and broccoli for a tasty, low calorie dinner.
ENJOY!!