Recipes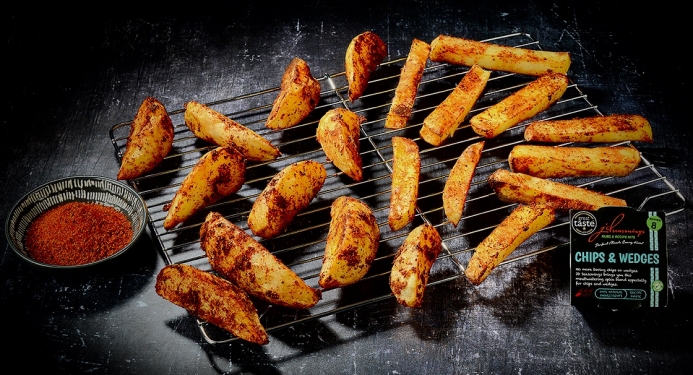 Chips & Wedges
Prep: 1 min
Cooking: 45 mins
Total: 46 mins
Serves: 8
Our amazing blend of spices will transform the humble chip and wedge
Ingredients
4 large baking potatoes
Low calorie cooking spray
Method
STEP 1:
Peel the potatoes and cut into 1cm thick chips.
STEP 2:
Bring a pan of water to the boil. Add the chips and par boil for 5 minutes then drain and leave to cool a little.
STEP 3:
Place the par boiled chips into a large bowl and sprinkle half a pot of JD seasonings chips and wedges and coat evenly.
STEP 4:
Spray a baking tray with low calorie cooking spray and spread the chips out making sure to leave a small gap between each chip for even cooking. Place in a preheated oven 200°c gas mark 6 for 40 minutes – turning once mid way through cooking.