Recipes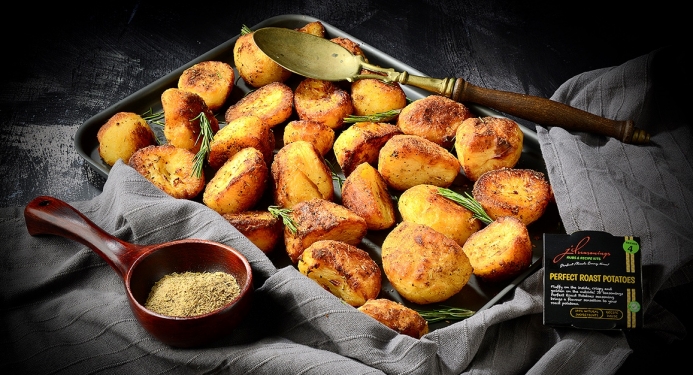 Perfect Roast Potatoes
Prep: 5 mins
Cooking: 60 mins
Total: 65 mins
Serves: 4
JD Seasonings are taking the humble roast potato to another level, the hint of cumin with the subtle flavour of the onion and rosemary is a sure recipe for success.
Ingredients
1kg potatoes such as Maris piper
Low calorie cooking spray
Method
Please note, however you like to cook your roast potatoes whether it be with duck or goose fat, olive oil or vegetable oil add the JD Seasonings Perfect Roast potatoes at step....
STEP 1:
Preheat oven to 200C/fan 180C/gas 6.
STEP 2:
Peel the potatoes and cut each into 4 even-sized pieces if they are medium in size.
STEP 3:
Pop the potatoes into a large pan and pour in enough water to barely cover them then place them over a high heat, once at boiling point reduce the heat and simmer for a couple of minutes.
STEP 4:
Drain the potatoes in a colander then shake the colander few times to fluff up the outsides, place potatoes into a bowl and season evenly with the full pot of JD Seasonings perfect roast potatoes seasoning.
STEP 5:
Spray a roasting dish with low calorie cooking spray and spread the potatoes in a single layer then pop them in the oven for 45 minutes or until cooked through and golden
ENJOY!!
JD Seasonings