Recipes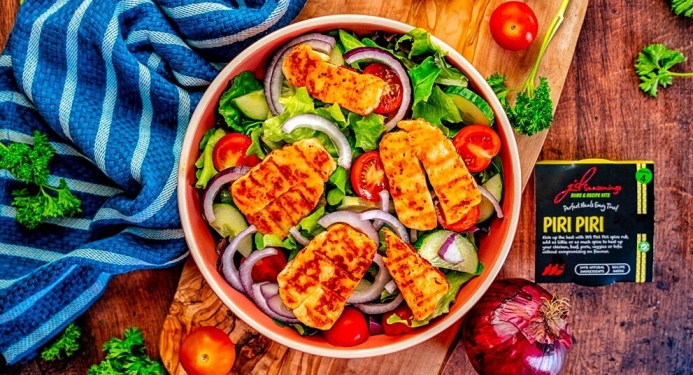 Piri Piri Halloumi Salad
Prep: 15 mins
Cooking: 20 mins
Total: 35 mins
Serves: 4
Per serving: 204 kcal
Such a simple way to give a standard salad a much-needed kick! Coat your halloumi in our Piri Piri Rub to take it to the next level.
Ingredients
1/2 x Pot of JD Seasonings Piri Piri Rub
160g Mixed leaf & rocket salad
100g Cucumber, sliced
100g Cherry tomatoes, quartered
1 x Red onion, sliced
180g Reduced fat halloumi
Low calorie cooking spray
Method
STEP 1:
Pile your prepped salad into a bowl.
STEP 2:
Cut your halloumi into strips and coat each side with our Piri Piri Rub.
STEP 3:
Cook the halloumi in a griddle pan with some low-calorie cooking spray, for around 5 minutes on each side, until golden.
STEP 4:
Add the halloumi to your salad and serve.
ENJOY!!