Recipes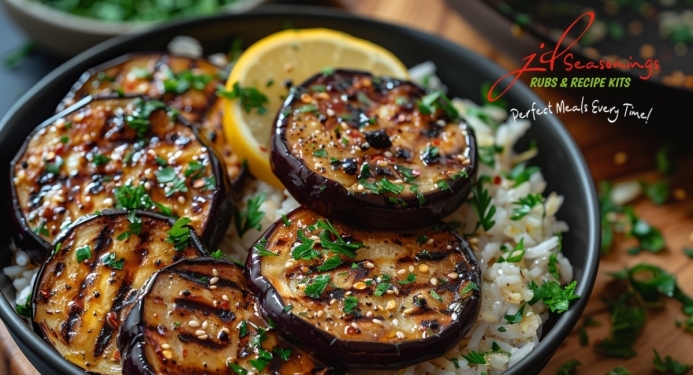 Jamaican Jerk Aubergine
Prep: 15 mins
Cooking: 30 mins
Total: 45 mins
Serves: 4
Per serving: 245 kcal
Our Jamaican Jerk kit pairs beautifully with these aubergine steaks – tangy and sweet at the same time, this meat-free option is a good one!
Ingredients
1/2 x Pot of JD Seasonings Jamaican Jerk
2 x Aubergines, sliced into ½ inch thick steaks
3 x Tbsp of maple syrup
2 x Tsp of brown sugar
1 x Lime (juice)
2 x Garlic cloves, crushed
240g Long grain rice
1 x Tin of black beans, drained
Low calorie cooking spray
Method
STEP 1:
Mix the maple syrup, brown sugar, lime juice and half a pot of JD Seasonings Jamaican Jerk together.
STEP 2:
Drizzle over your sliced aubergine before cooking on a griddle pan, using low calorie cooking spray. While one side is cooking, coat the other in the Jamaican Jerk marinade. Cook for around 5 minutes on each side, until softened and showing the grill lines.
STEP 3:
While the aubergine is cooking (do this in batches if needs be), cook your rice and black beans according to the packet instructions.
STEP 4:
Combine the cooked rice and beans and top with your griddled aubergine.
ENJOY!!