Shop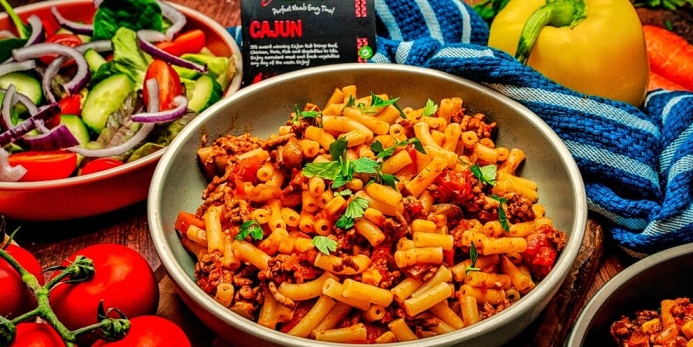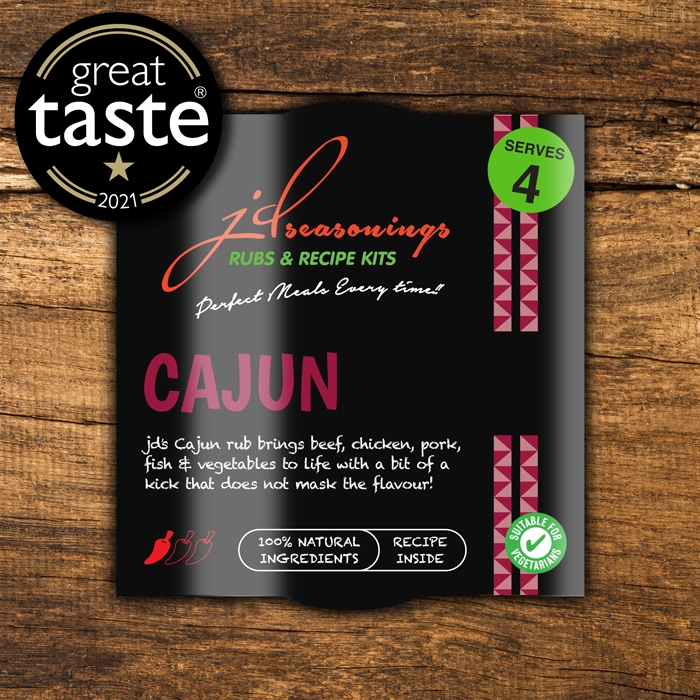 Suitable for
vegetarians
Serves:
4
Chilli rating:
1
GUILD OF FINE FOOD GREAT TASTE AWARD WINNER
JD's Cajun rub brings beef, chicken, pork, fish & vegetables to life with a bit of a kick that does not mask the flavour!
Our meal kit comes with a shopping list and recipe for American Cajun Beef Goulash, a filling pasta dish which will be a hit with the whole family.
Flavoured with our Cajun spice blend, Cajun cooking styles originated in Louisiana (South Eastern American) from the descendents of French colonists who settled in Acadia (modern-day Nova Scotia). The Cajun spice blend is richly flavoured without too much heat.
Ingredients
Salt, Paprika, Garlic Granules, Black Pepper, Onion Powder, Chilli, Oregano and Thyme.
For allergen information please click here
Description
Each pack includes a shopping list and healthy recipe.
All our products are:
100% Natural Ingredients
We add:
0% Fat
0% Oil
0% Sugar
0% Preservatives
0% Additives
Produce of various countries, blended and packaged in the UK. Product not to be eaten raw.
Weight: 18g
Pack Dimensions: 60 x 60 x 30 mm
Reviews
Ordered 2 boxes and they are just amazing loved the cajun spice blend 2 make the cajun bbq sauce for hunters chicken and pulled pork out of this world also cottage pie fantastic and lasagne just great what more can one say. Ps so glad you have added the cajun bbq sauce back onto the recipe page thanks.
Take a look at more of our fantastic reviews.