Recipes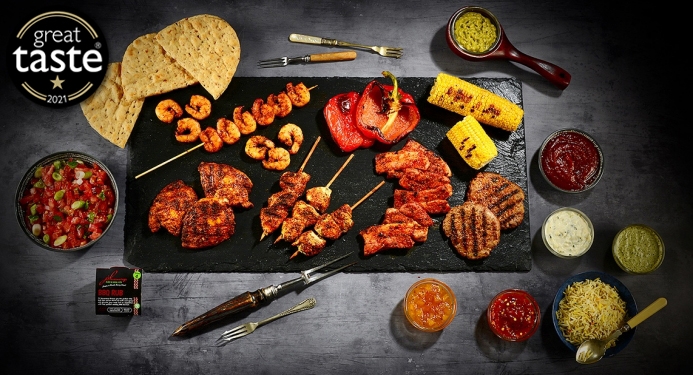 BBQ Beef or Chicken
Prep: 2 mins
Cooking: 15 mins
Total: 20 mins
Serves: 4
A smokey full of flavour BBQ rub perfect indoors and out.
Ingredients
Chicken breasts or steaks (your choice of cut) all fat removed
Low calorie cooking spray
Method
STEP 1:
Place the chicken breast or steaks onto a chopping board and sprinkle over half the pot of JD Seasonings BBQ rub evenly then turn them over and sprinkle the remaining half of the pot evenly over the chicken or beef.
STEP 2:
Spray a large pan with low calorie cooking spray and place over a medium to high heat if cooking steak or a medium heat if cooking chicken.
If cooking chicken proceed to step 4
STEP 3;
If cooking steak, sear the steak on both sides then turn the heat down to a medium heat and cook to your preferred liking, remove from the pan and and place onto a chopping board and leave to rest for 5 minutes then serve.
STEP 4:
Cook the chicken evenly on both sides until cooked through then serve.
ENJOY !!