Recipes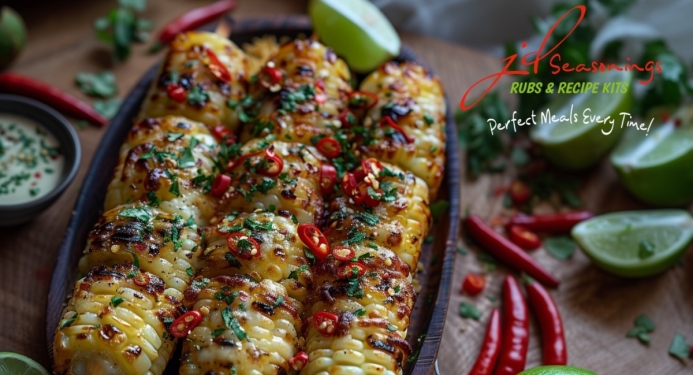 Elotes
Prep: 10 mins
Cooking: 50 mins
Total: 60 mins
Serves: 4
Per serving: 251 kcal
Elotes are a popular mexican street food you can recreate at home, using our Mexican Rub. These make a great side dish and a wonderful addition to your next Mexican fakeaway evening!
Ingredients
2 x tsp of JD Seasonings Mexican Rub
4 x Corn on the cob
2 x Tbsp extra virgin olive oil
3 x Tbsp reduced fat sour cream
1 x Garlic clove, crushed
2 x Tbsp finely grated cheese
2 x Tbsp light mayonnaise
1/2 x Lime (juice)
Method
STEP 1:
Mix the olive oil with the garlic and a tsp of JD Seasonings Mexican Rub before brushing over your corn.
STEP 2:
Place the corn into an oven-proof dish and bake for 35-40 minutes at 180°, turning halfway through.
STEP 3:
While the corn is cooking, mix the sour cream, mayonnaise, lime juice and a tsp of JD Seasonings Mexican Rub together.
STEP 4:
Coat the cooked corn in the sour cream mixture before sprinkling over the cheese. Top with parsley (optional) and serve.
ENJOY!!