Recipes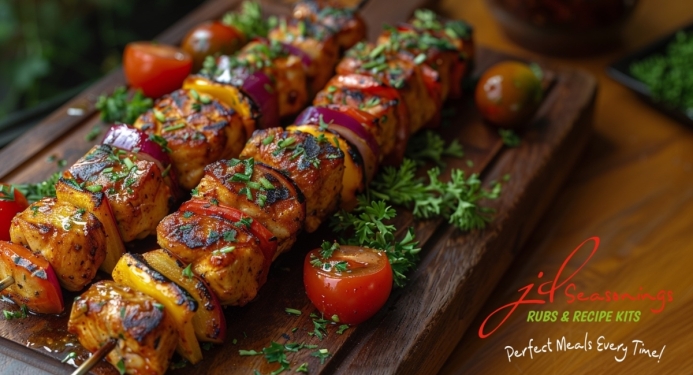 Cheesy Fajita Skewers
Prep: 10 mins
Cooking: 20 mins
Total: 30 mins
Serves: 4
Per serving: 405 kcal
Fajitas are always a winner for us. We've put these cheesy fajita skewers together and served with crispy wraps and salad, but you can forget about the wraps and serve with spicy rice or a big salad instead!
Ingredients
1 x Pot of JD Seasonings Fajita Kit
4 x Chicken breast fillets, diced
3 x Peppers, diced
120g Reduced fat cheddar
1 x Red onion, chopped into large chunks
8 x Medium tortillas
Lettuce


Method
STEP 1:
Coat your diced chicken breasts and veg in JD Seasonings Fajita kit and leave to marinate for at least 30 minutes.
STEP 2:
Add on to your skewers and grill for about 10 minutes on each side, until cooked through.
STEP 3:
Meanwhile, place two wraps over a baking dish. Add your skewers on top, once cooked, along with 30g of grated cheddar and pop back under the grill to melt the cheese. Repeat with the second two wraps, skewers and cheese, if serving two.
STEP 4:
Add your lettuce on to the wraps and any other toppings, as desired!
ENJOY!!