Recipes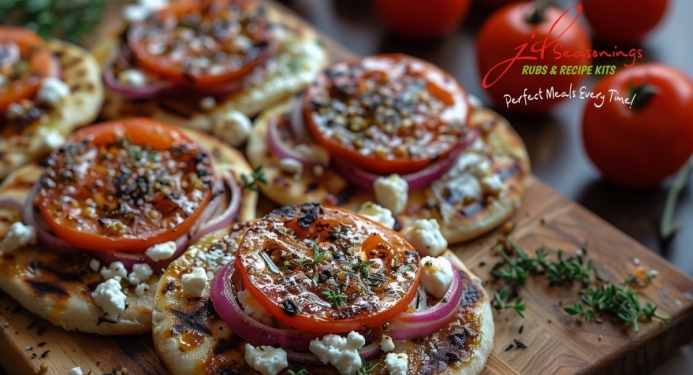 Goats Cheese & Caramelised Onion Pizza
Prep: 5 mins
Cooking: 15 mins
Total: 20 mins
Serves: 4
Per serving: 531 kcal
These meat-free pizzas are incredibly tasty and so simple to make, made with our Amatriciana Kit.
Ingredients
½ x Pot of JD Seasonings Amatriciana
200g Goats cheese, cut into slices
200g Grated mozzarella
4 x Tbsp tomato puree
2 x Tbsp caramelised onion chutney
1 x Tbsp sweetener
1 x Tsp balsamic vinegar
4x Flatbreads/ pitta breads
Method
STEP 1:
Mix the tomato puree, balsamic vinegar, sweetener and Amatriciana Kit.
STEP 3:
Spread a thin layer over your flatbreads, followed by the mozzarella.
STEP 4:
Randomly place the sliced goats cheese on top and spoon over the chutney.
STEP 5:
Bake in the oven for 10-15 minutes, until the cheese has melted.
ENJOY!!!