Recipes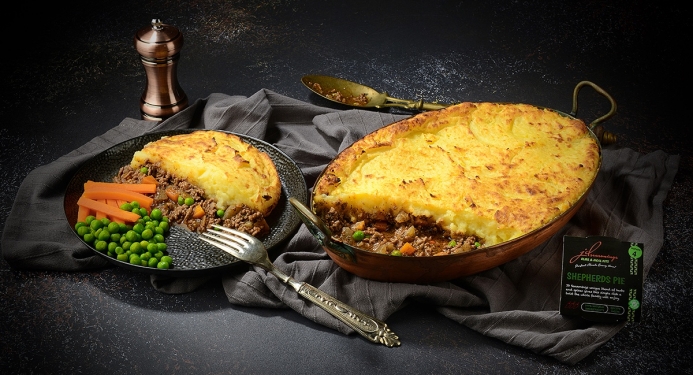 Shepherds Pie
Prep: 5 mins
Cooking: 55 mins
Total: 60 mins
Serves: 4
JD Seasonings unique blend of herbs & spices gives this simple a dish a twist the whole family will enjoy.
Deliciously tasty Shepherds pie made with our perfectly balanced herb & spice blend
Ingredients
500g Minced Lamb, typically less than 5% fat
1k potatoes, peeled and cut into cubes
1 Large onion, peeled and diced
2 Carrots, peeled and diced
2 tbsp Worcestershire sauce
2 tbsp tomato puree
500ml Lamb stock
Handful of frozen peas
Low calorie cooking spray
Method
STEP 1:
Spray a medium sized saucepan with low calorie cooking spray and place over a low to medium heat. Add the onions and carrots and gently fry for 2 minutes
STEP 2:
Add the Lamb mince and fry until browned, then add the tomato puree and Worcestershire sauce, mix well and cook for a couple of minutes.
Add the pot of JD Seasonings Shepherds pie and mix well, add the stock, cover and gently simmer for 25 minutes.
STEP 3:
Remove from the heat, take off the lid then add the peas, mix and set aside.
STEP 4:
Meanwhile, heat the oven to 180c/gas mark 4 then make the mash.
Boil the cubed potatoes in salted water for 15 minutes, drain and then mash.
For a creamier mash add 2 tbsp milk and 80g of butter.
STEP 5:
Pour the mince mixture into a ovenproof dish, top with the mash and rough up the mash with a fork.
Bake for 30 minutes or until the mince is bubbling and the mash starts to colour.
Finish under a hot grill for a more crispy finish.
ENJOY!!