Recipes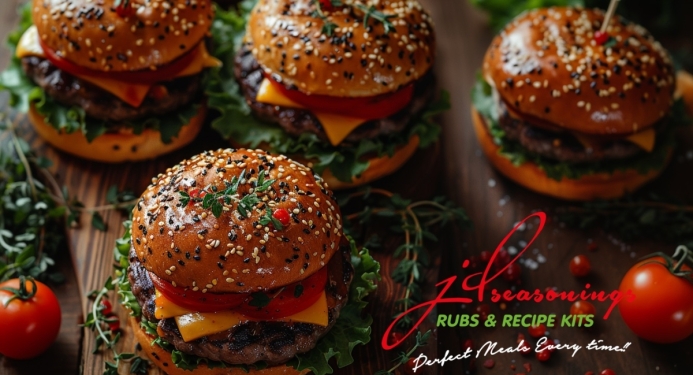 Burgers
Prep: 2 mins
Cooking: 6 mins
Total: 8 mins
Serves: up to 8 servings
Burgers will never be the same again with JD's burger blend!
Ingredients
600g lean minced beef, typically less than 5% fat
8 x 60g wholemeal rolls
Low calorie cooking spray
Method
STEP 1:
Empty the mince into a large bowl, add 1 pot of JD's Burger blend and mix well.
STEP 2:
Make into balls a little bigger than a golf ball and flatten out on a chopping board using your fingers.
Don't worry if it's not the perfect shape, rustic is good for homemade burgers.
STEP 3:
Spray a large non stick frying pan with low calorie cooking spray and place over a medium to high heat.
STEP 4:
Once the pan is hot, place the burger patties in and fry for 2-3 mins on each side or until burgers are cooked right through.
STEP 5:
Serve on a lightly toasted wholemeal bread roll topped with salad of your choice and a slice of cheese if desired.
STEP 6:
Serve with homemade chips.
ENJOY!