Recipes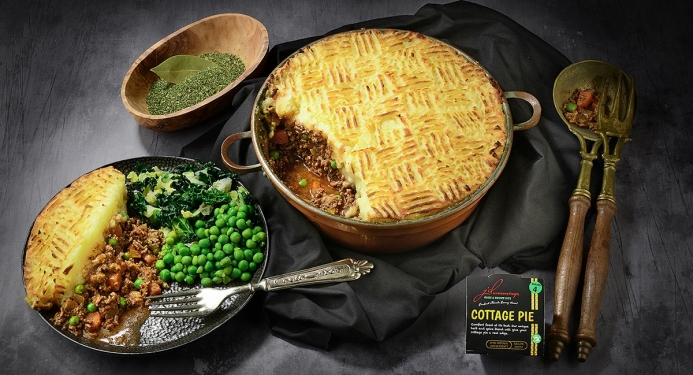 Cottage Pie
Prep: 10 mins
Cooking: 60 mins
Total: 70 mins
Serves: 4
This great-value family favourite is a guaranteed crowd-pleaser. The perfect comforting meal for a cold day. Lean minced beef is a healthy and delicious filling. Serve with peas or seasonal greens.
Ingredients
500g extra lean minced beef
1kg potatoes, peeled and chopped
2 medium carrots, peeled and chopped
1 large onion, peeled and chopped
Handful of frozen peas
1 tbsp Worcestershire sauce
2 tbsp tomato puree
600ml beef stock
Low calorie cooking spray
120g cheddar cheese, grated
Salt and freshly ground black pepper
Method
STEP 1:
Preheat the oven to 190°c/375F/gas mark 5
STEP 2:
Spray a pan with low calorie cooking spray and place over a medium heat.
Add the chopped onion and carrots and cook for 5 minutes until soft.
STEP 3:
Add the minced beef and cook for 3 to 5 minutes until brown.
STEP 4:
Now add the Worcestershire sauce, peas, tomato puree and pot of JD's cottage pie, mix well and pour in the stock.
STEP 5:
Cover and simmer gently for 25 to 30 minutes.
STEP 6:
Meanwhile, boil the potatoes until soft.
Drain and mash then season with salt and freshly ground black pepper.
STEP 7:
Spoon the cottage pie contents from the pan into an ovenproof dish and discard the bay leaf.
Top with the mash, sprinkle over the cheese evenly and bake for 30 minutes until golden brown.
Enjoy !!