Shop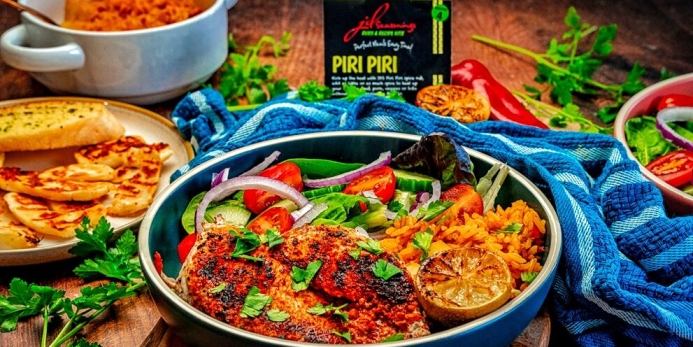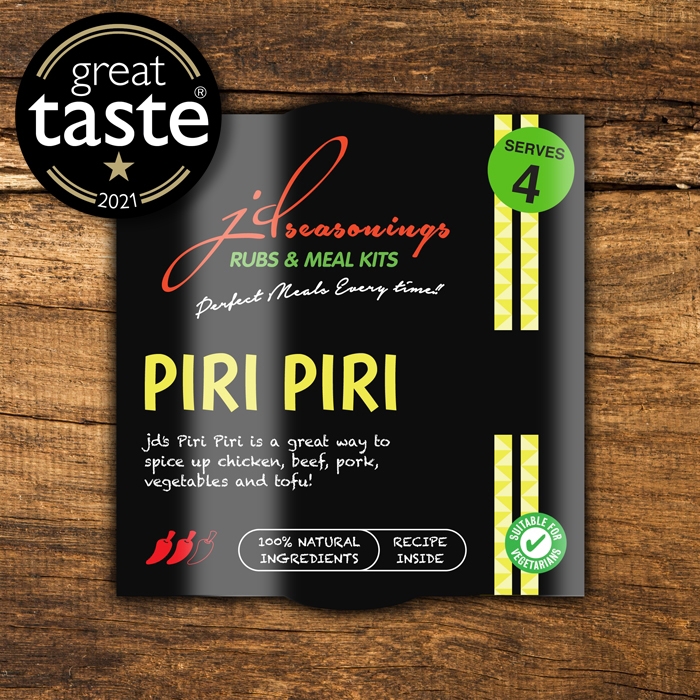 Suitable for
vegetarians
Serves:
4
Chilli rating:
2
JD's Piri Piri is a great way to spice up chicken, beef, pork, vegetables and tofu!
The word Piri Piri is an African word for pepper and is the name for that classic hot chilli sauce used in various cuisines from around the world originating in Portuguese, African and Brazilian cookery.
Our Piri Piri spice blend creates that classic Piri Piri taste with a kick of chilli heat. Our Piri Piri meal kit comes with a shopping list and easy recipe, to help you create our delicious and healthy Piri Piri Chicken at home.
Serve with rice and salad.
Ingredients
Paprika, Salt, Garlic Granules, Black Pepper, Chilli, Lemon Peel and Oregano.
For allergen information please click here
Description
Each pack includes a shopping list and healthy recipe.
All our products are:
100% Natural Ingredients
We add:
0% Fat
0% Oil
0% Sugar
0% Preservatives
0% Additives
Produce of various countries, blended and packaged in the UK. Product not to be eaten raw.
Weight: 16g
Pack Dimensions: 60 x 60 x 30 mm
Reviews
Without a doubt the BEST Piri Piri Seasoning I have ever used. I think I may be addicted! Thanks guys (p.s - any chance of bringing out a Shawarma Seasoning - Pretty Please)!
Take a look at more of our fantastic reviews.