Shop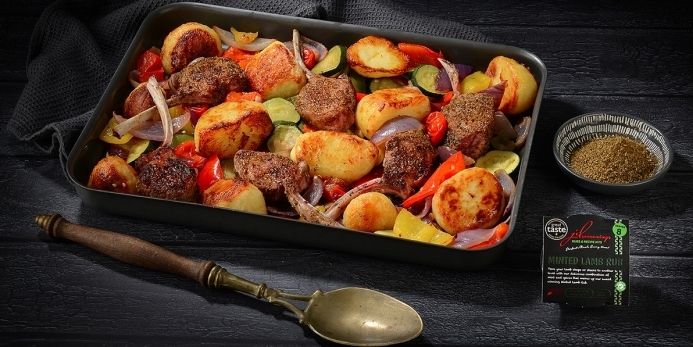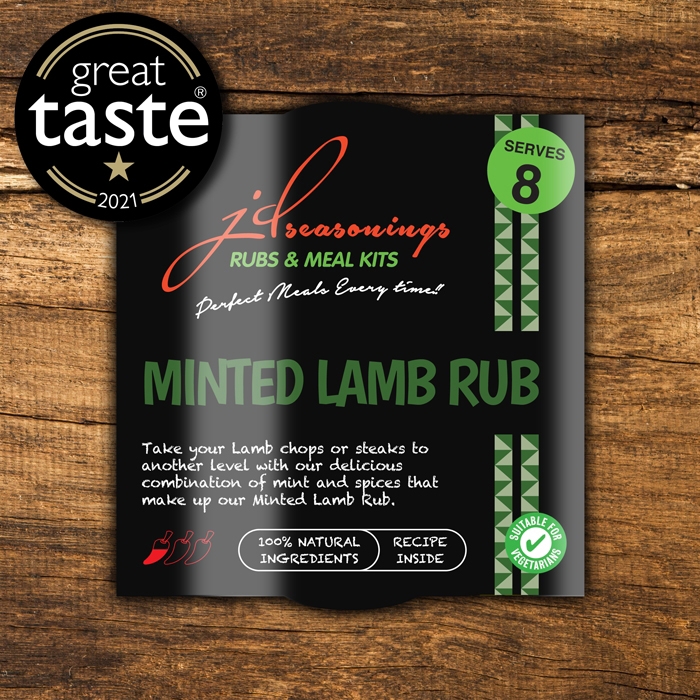 Serves:
8
Chilli rating:
0.5
JD Seasonings Minted Lamb Rub is the perfect partner for Lamb.
Our tasty Minted Lamb Rub comes with an easy to follow recipe to crreate delicious tasting lamb, the secret of which is the balance of spices and herbs in our hand blended seasoning.
Lovely served with seasonal veg and New, Roast or Mashed potatoes or as a Lamb kebab.
Ingredients
Salr, Cumin, Garlic, Mint, Black Pepper,Coriander and Chilli.
Description
Each pack includes a shopping list and recipe.
All our products are:
0% Fat
0% Oil
0% Sugar
0% Preservatives
100% Natural Ingredients
Produce of various countries, blended and packaged in the UK. Product not to be eaten raw.
Weight: 15g
Pack Dimensions: 60 x 60 x 30 mm
Reviews
Just used and eaten lovely Lamb chump chops with your new Minted Lamb Rub and it was very tasty.. and is a lovely addition to the other delights in the range..????????
Take a look at more of our fantastic reviews.