Shop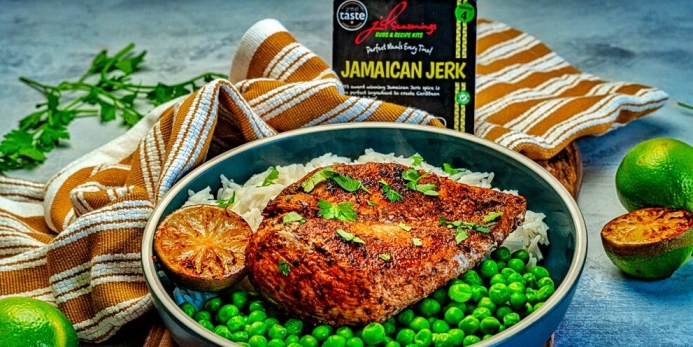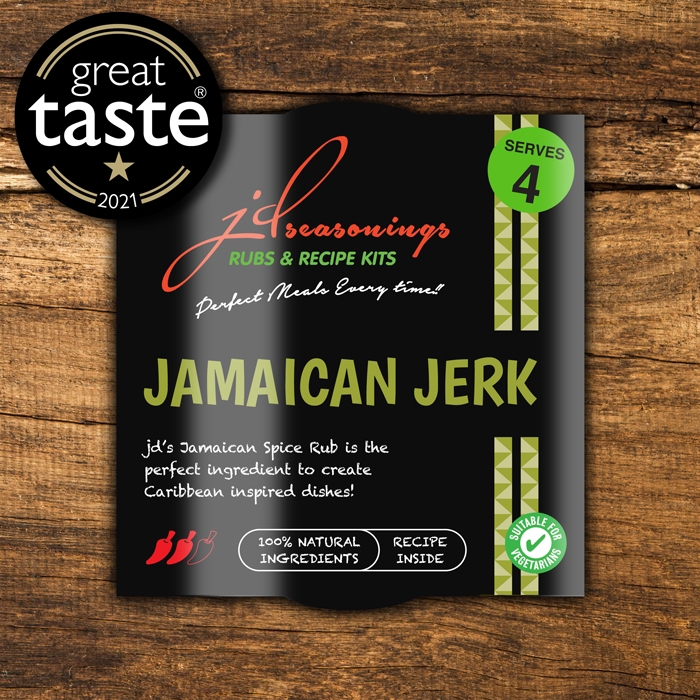 Suitable for
vegetarians
Serves:
4
Chilli rating:
2
GUILD OF FINE FOOD GREAT TASTE AWARD WINNER
JD's award winning Jamaican Spice Rub is the perfect ingredient to create spicy Caribbean inspired dishes!
Jerk is a style of cooking native to Jamaica in which meat is dry-rubbed with a hot spice mixture called Jamaican jerk spice to create a delicious flavour.
Our hand-blended Jamaican Jerk spice blend is medium hot spice mix and comes with a very delicious Jamaican Jerk Chicken recipe.
Ingredients
Salt, Garlic granules, Chilli, Onion powder, Paprika, All Spice, Black pepper, Thyme, Parsley, Nutmeg and Cinnamon.
For allergen information please click here
Description
Each pack includes a shopping list and healthy recipe.
All our products are:
100% Natural Ingredients
We add:
0% Fat
0% Oil
0% Sugar
0% Preservatives
0% Additives
Produce of various countries, blended and packaged in the UK. Product not to be eaten raw.
Weight: 16g
Pack Dimensions: 60 x 60 x 30 mm
Reviews
I have tried lots of Jamaican jerk seasonings but this is by far the best yet, wonderful flavours will be ordering a few of these in my next order.
Take a look at more of our fantastic reviews.