Shop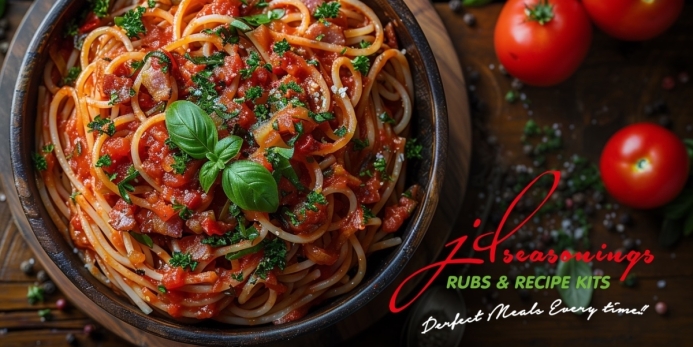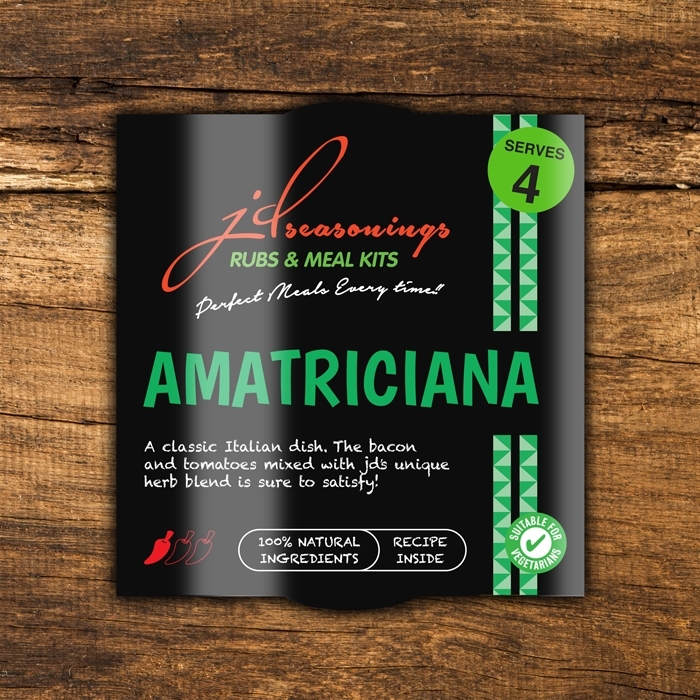 Suitable for
vegetarians
Serves:
4
Prep time: 5 mins
Cook time: 40 mins
Make this quick and flavourful, classic. A spicy Italian pasta dish, with bacon and tomatoes mixed with JD's unique herb blend… it's sure to satisfy! The spices in our Amatriciana meal kit are hand blended from our own secret recipe, to make sure you get the best out of your meal every-time you make it.
Amatriciana originates from Amatrice, a town in the mountainous Province of Rieti of Lazio region in Italy, the Amatriciana is one of the best known pasta sauces in Italian and Roman cuisine.
Ingredients
Parsley, Black Pepper, Crushed Chilli, Oregano, Basil, Thyme, Marjoram, Sage and Bay.
For allergen information please click here
Description
Each pack includes a shopping list and healthy recipe.
All our products are:
100% Natural Ingredients
We add:
0% Fat
0% Oil
0% Sugar
0% Preservatives
0% Additives
Produce of various countries, blended and packaged in the UK. Product not to be eaten raw.
Weight: 4g
Pack Dimensions: 60 x 60 x 30 mm
Reviews
A huge fan of JD Seasonings, just under half way through my weight-loss journey I hit a slump and was bored & fed up of cooking and eating the same old tasteless meals until I found JD Seasonings on Instagram and started using their products :D There has not been one single day in the last 9months I have not used one of JD's spices, rubs, or blends in my meals. Making reaching my target weight-loss very simple with great tasting meals :) There has not been one bad meal kit I've tried but my top 8 are definitely: Doner Kebab, Chips & Wedges, Cajun, Salt & Pepper Chips, Bolognese, Burger Blend, Taco and Amatriciana. If you haven't tried them yet, you HAVE to!
Take a look at more of our fantastic reviews.