Shop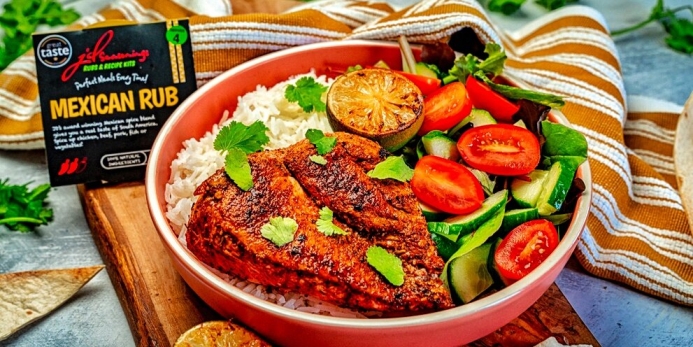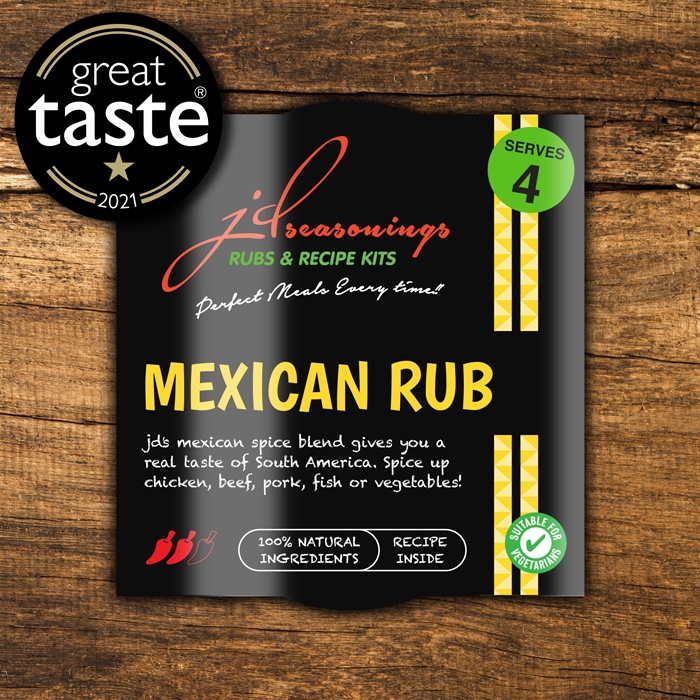 Suitable for
vegetarians
Serves:
4
Chilli rating:
2
GUILD OF FINE FOOD GREAT TASTE AWARD WINNER
Mexican Rub hand-blended mix of spices gives you a real taste of South America.
Ours Mexican Rub has a medium heat, use to spice up any dish with the taste of Mexico; chicken, beef, pork, fish or vegetables!
Most Mexican cuisine can be traced back to Native American Aztec and Mayan traditions, with a preference for corn, bean and rice based dishes.
Ingredients
Paprika, Garlic granules, Cumin, Salt, Chilli, Onion Powder, Black pepper, Oregano, Cinnamon and Cloves.
For allergen information please click here
Description
Each pack includes a shopping list and healthy recipe.
All our products are:
100% Natural Ingredients
We add:
0% Fat
0% Oil
0% Sugar
0% Preservatives
0% Additives
Produce of various countries, blended and packaged in the UK. Product not to be eaten raw.
Weight: 13g
Pack Dimensions: 60 x 60 x 30 mm
Reviews
Be the first to review this product!
Take a look at more of our fantastic reviews.