Shop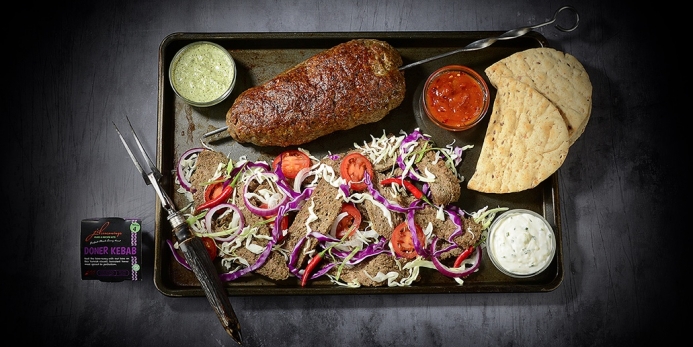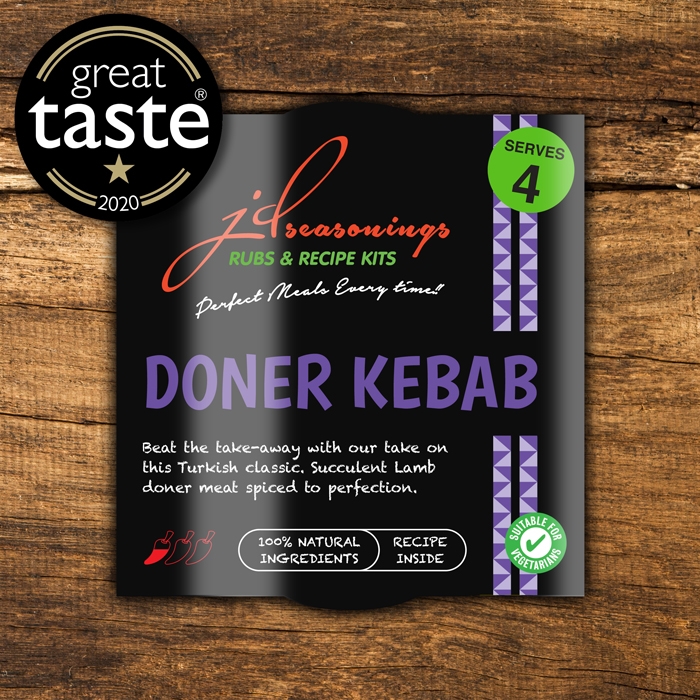 Serves:
4
Chilli rating:
0.5
Prep time: 10 mins
Cook time: 1 hr 30 mins
Beat the take-away with our take on this Turkish classic, the Doner Kebab. The spices in JD's meal kit provide the perfect balance of heat and flavour to match the best of the kebabs.
Our doner kebab recipe uses lamb meat, as in a classic doner kebab, but with a healthy twist, oven cooked, succulent and spiced to perfection. Why not, cook up a guilt-free version of this takeaway favourite in the comfort of your own home.
Ideal served in a pitta bread with salad.
Ingredients
Salt, Black pepper, Cumin, Garlic granules, Onion powder, Chilli, Oregano, Thyme and Parsley.
Description
Each pack includes a shopping list and recipe.
All our products are:
0% Fat
0% Oil
0% Sugar
0% Preservatives
100% Natural Ingredients
Produce of various countries, blended and packaged in the UK. Product not to be eaten raw.
Weight: 15g
Pack Dimensions: 60 x 60 x 30 mm
Reviews
These are absolutely delicious and so easy to make! I'm going to be buying lots more!
Take a look at more of our fantastic reviews.