Shop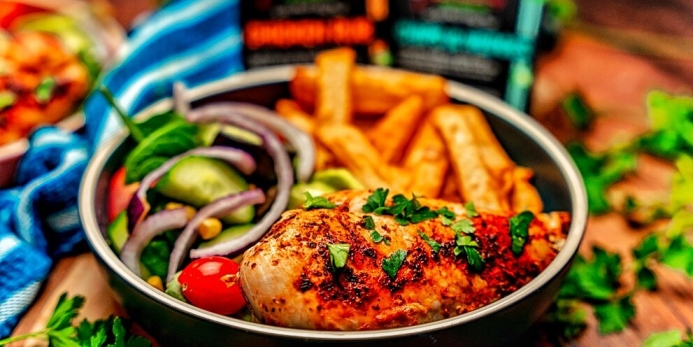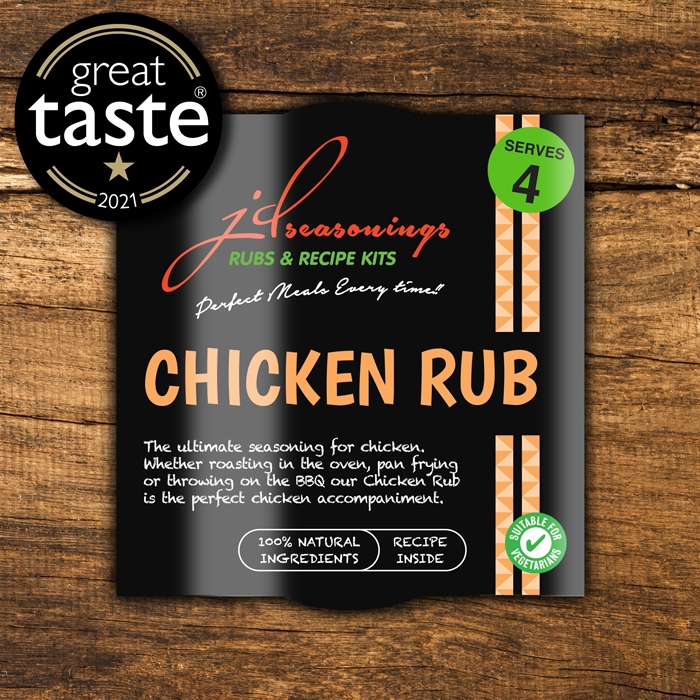 Suitable for
vegetarians
Serves:
4
Prep time: 2 Mins
Cook time: 30 Mins
GUILD OF FINE FOOD GREAT TASTE AWARD WINNER
The ultimate seasoning for chicken.
Whether roasting in the oven, pan frying or throwing on the BBQ our Chicken rub
our award winning Chicken rub is the perfect Chicken accompaniment.


Ingredients
Paprika, Salt, Cumin, Garlic granules, Black pepper, Onion powder, Tarragon and Parsley.
For allergen information please click here
Description
Each pack includes a shopping list and healthy recipe.
All our products are:
100% Natural Ingredients
We add:
0% Fat
0% Oil
0% Sugar
0% Preservatives
0% Additives
Produce of various countries, blended and packaged in the UK. Product not to be eaten raw.
Weight: 16g
Pack Dimensions: 60 x 60 x 30 mm
Reviews
WOW this chicken rub is so nice. I have tried other chicken rubs from various places and none of them come close to this.
Take a look at more of our fantastic reviews.