Shop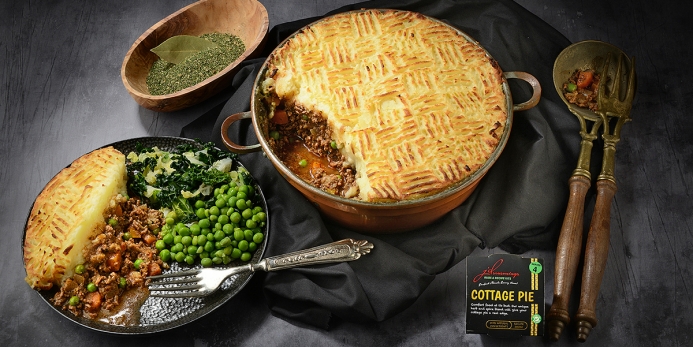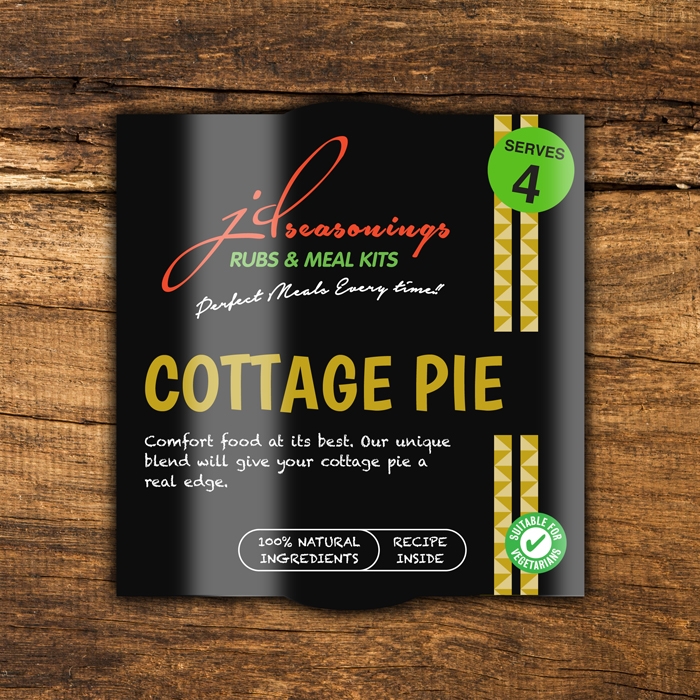 Suitable for
vegetarians
Serves:
4
Prep time: 10 mins
Cook time: 1 hr
Comfort food at its best. Our unique blend will give your cottage pie a real edge. All the herbs & spices in our meal kits are hand-blended and crafted with our own recipes to provide a perfectly seasoned meal every-time.
Cottage pie is a firm family favourite, made with minced beef with a mashed potato crust. The best type of meal for a cold day. We recommend lean mince beef in our recipe to create a healthy meal, all our recipes are unique to JD and we strive to make them as healthy, low fat and low sugar as possible.
Best served with seasonal vegetables or peas.
Ingredients
Salt, Pepper, Parsley, Bay, Oregano, Basil, Marjoram, Thyme and Sage.
For allergen information please click here
Description
Each pack includes a shopping list and healthy recipe.
All our products are:
100% Natural Ingredients
We add:
0% Fat
0% Oil
0% Sugar
0% Preservatives
0% Additives
Produce of various countries, blended and packaged in the UK. Product not to be eaten raw.
Weight: 5g
Pack Dimensions: 60 x 60 x 30 mm
Reviews
Wow!!! What can I say?! Absolutely delicious!! So so tasty
Take a look at more of our fantastic reviews.