Shop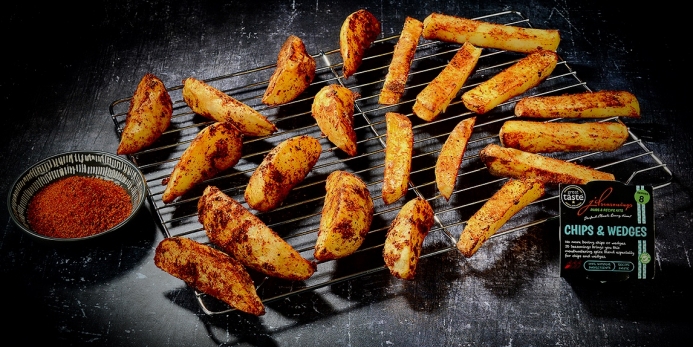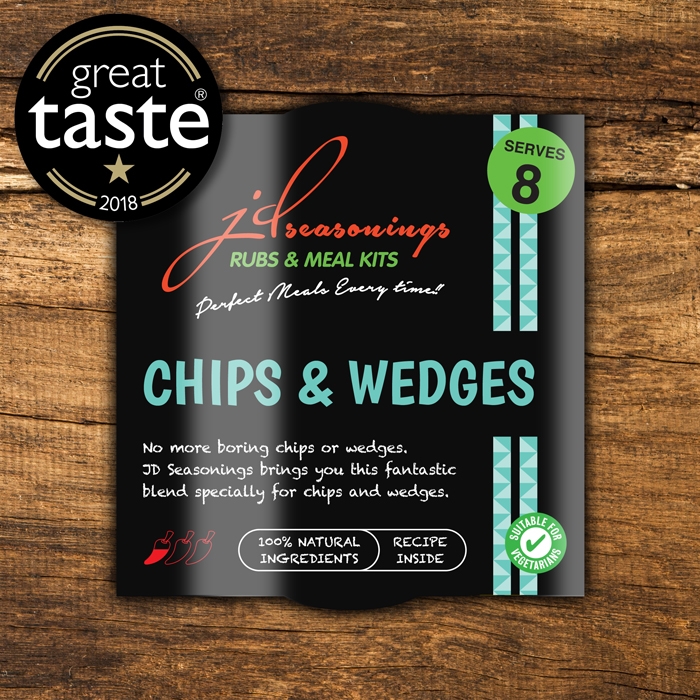 Suitable for
vegetarians
Serves:
8
Chilli rating:
0.5
GUILD OF FINE FOOD GREAT TASTE AWARD WINNER
Our award winning Chips & Wedges kit provides a recipe to make homemade perfectly seasoned chips or wedges. Our oven baked recipe is much healthier than a deep frying and our unique spices make them much tastier. Believe me home-made potato wedges and chips are far nicer than any you can get in the supermarket, and very easy to make, try for yourself!
Why not try these with our yummy Burger Blend.
Ingredients
Salt, Black Pepper, Smoked Paprika, Garlic and Onion Powder.
For allergen information please click here
Description
Each pack includes a shopping list and healthy recipe.
All our products are:
100% Natural Ingredients
We add:
0% Fat
0% Oil
0% Sugar
0% Preservatives
0% Additives
Produce of various countries, blended and packaged in the UK. Product not to be eaten raw.
Weight: 20g
Pack Dimensions: 60 x 60 x 30 mm
Reviews
I used the jd seasonings chips and wedges seasoning for the first time last night and I have to say they were the best chips I have ever tasted. I bought the flavours of the world bundle and if the chips and wedges are anything to go by I really cant wait to try the rest. Amazing customer service and delivered the next day. One very happy customer that will be returning often.
Take a look at more of our fantastic reviews.