Shop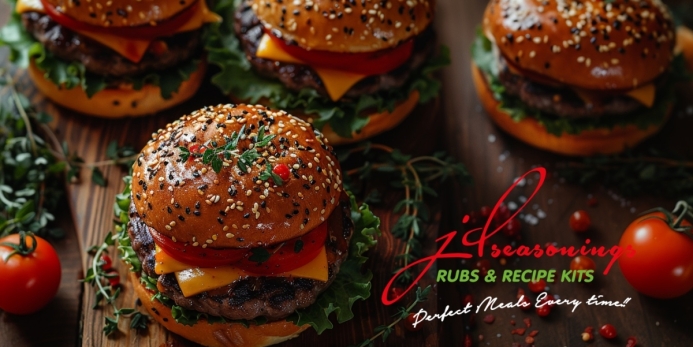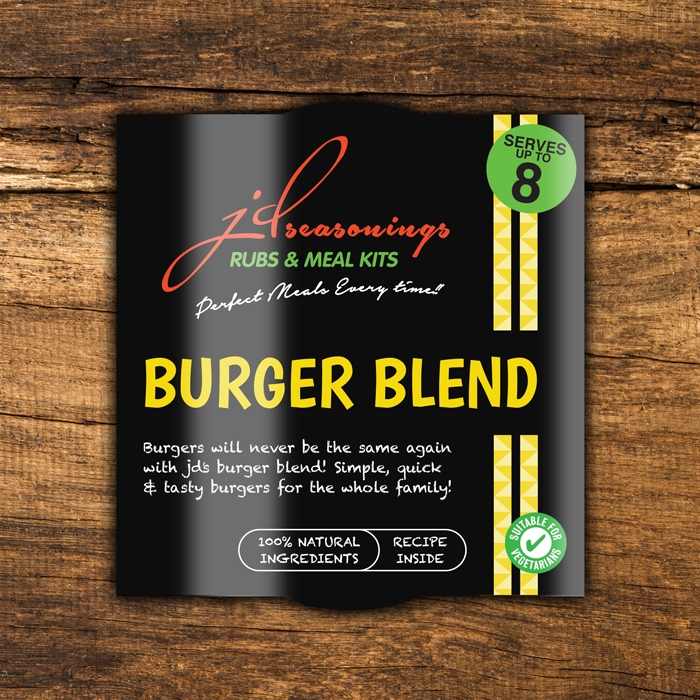 Suitable for
vegetarians
Serves:
8
Prep time: 2 mins
Cook time: 6 mins
Burgers will never be the same again with JD's burger blend! Simple, quick & tasty homemade burgers for the whole family!
Shop-bought burgers are certainly an easy option but making your own is really simple, healthy and far more delicious. Our recipe is quick and easy to make and cook your burger in less than 10 minutes.
Serve these really tasty burgers with your favourite salad toppings, such as lettuce, onions, tomatoes, gherkins and sauce of your choice.
Ingredients
Salt, Garlic Granules, Smoked Paprika, Black Pepper, Onion Powder, Mustard Powder and Chilli.For allergens see BOLD.
For allergen information please click here
Description
Each pack includes a shopping list and healthy recipe.
All our products are:
100% Natural Ingredients
We add:
0% Fat
0% Oil
0% Sugar
0% Preservatives
0% Additives
Produce of various countries, blended and packaged in the UK. Product not to be eaten raw.
Weight: 20g
Pack Dimensions: 60 x 60 x 30 mm
Reviews
The burger blend is so tasty! Can't wait to try more and fits in perfectly with my SlimmingWorld plan
Take a look at more of our fantastic reviews.