Shop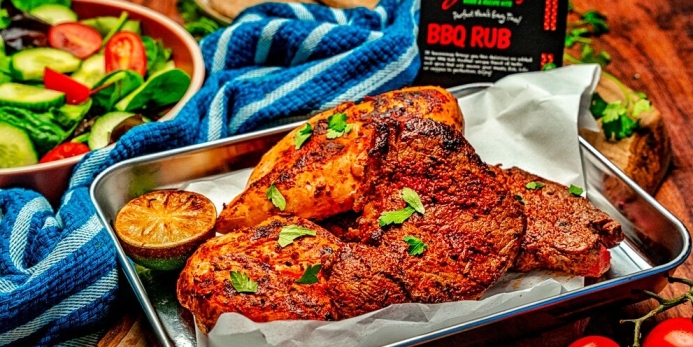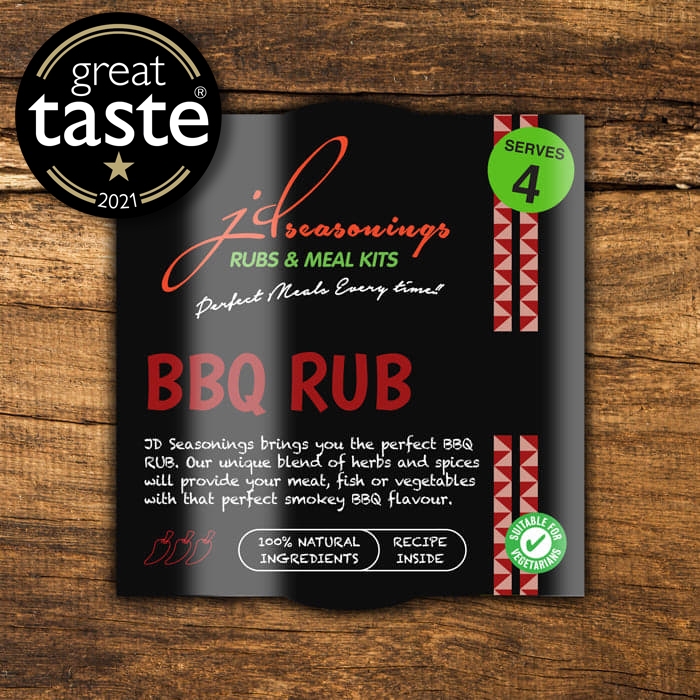 Suitable for
vegetarians
Serves:
4
Chilli rating:
0
JD Seasonings deliciously tasty no sugar BBQ RUB spice blend.
Our unique blend of herbs and spices will provide your meat, fish or vegetables with that perfect smokey BBQ flavour.
JD Seasonings recommends with a beef steak.
Ingredients
Salt, Smoked Paprika, Garlic, Oregano, Onion, Black Pepper and Thyme
For allergen information please click here
Description
Each pack includes a shopping list and healthy recipe.
All our products are:
100% Natural Ingredients
We add:
0% Fat
0% Oil
0% Sugar
0% Preservatives
0% Additives
Produce of various countries, blended and packaged in the UK. Product not to be eaten raw.
Weight: 19g
Pack Dimensions: 60 x 60 x 30 mm
Reviews
Be the first to review this product!
Take a look at more of our fantastic reviews.