Shop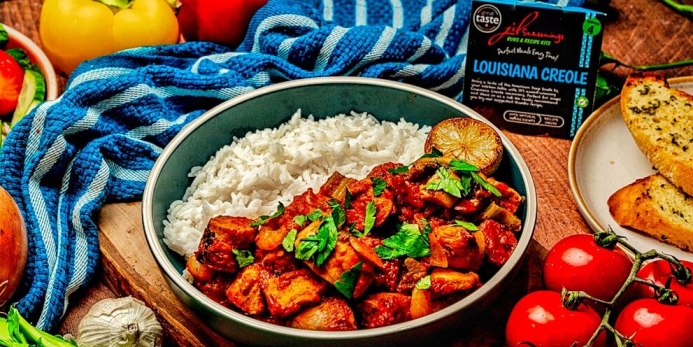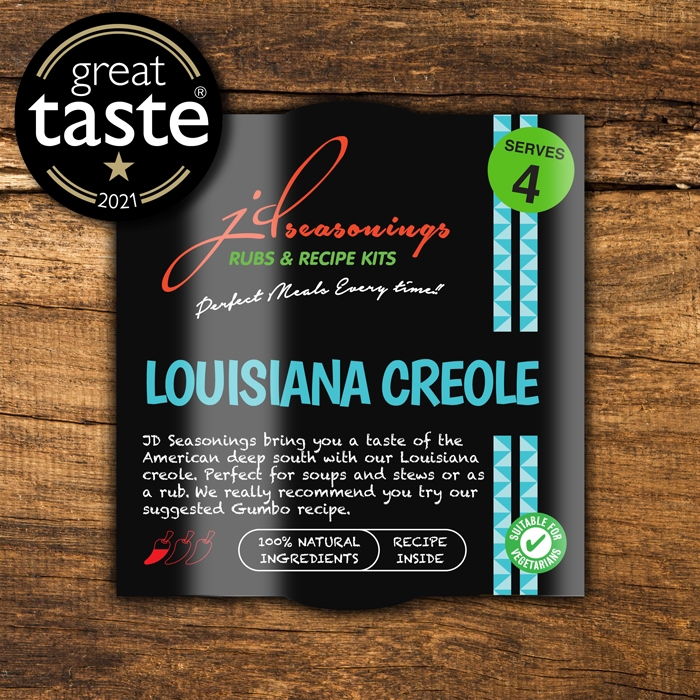 Suitable for
vegetarians
Serves:
4
Chilli rating:
0.5
JD Seasonings brings you a taste of the American deep south with our Louisiana creole. Perfect for soups and stews or as a rub. We really recommend you try our suggested Gumbo recipe served with rice. This blend is also great to use as a rub.

Louisiana Creole Cuisine is a style of cooking originating in Louisiana. Creole food is a blend of the various cultures of New Orleans, mainly French and Spanish but also Italian, African, German, Caribbean, Native American, and Portuguese influences. It has a hint of Cajun flavour but with less heat and a more peppery taste. Creole dishes always include tomatoes which create the true Creole flavour.
Ingredients
Paprika, Salt, Garlic granules, Onion powder, Black pepper, Chilli, white pepper, Oregano, Basil and Thyme.
Description
Each pack includes a shopping list and recipe.
All our products are:
0% Fat
0% Oil
0% Sugar
0% Preservatives
100% Natural Ingredients
Produce of various countries, blended and packaged in the UK. Product not to be eaten raw.
Weight: 15g
Pack Dimensions: 60 x 60 x 30 mm
Reviews
Be the first to review this product!
Take a look at more of our fantastic reviews.