Shop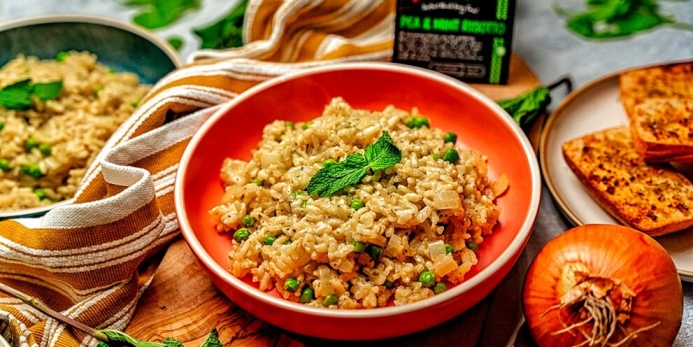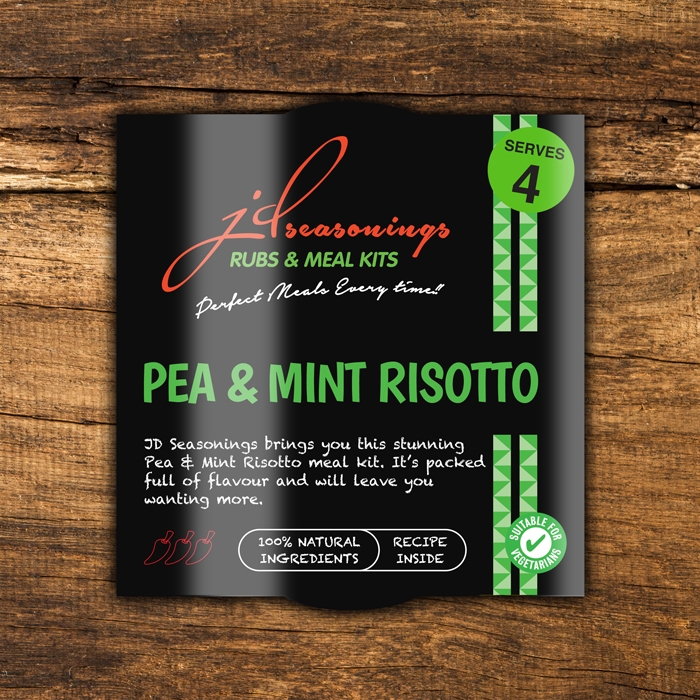 Suitable for
vegetarians
Serves:
4
Prep time: 2 mins
Cook time: 20 mins
Risotto - Pea & Mint
£1.59
A herb blend packed full of flavour for the perfect pea & mint risotto
Now you can make your own pea & mint risotto that we're sure you will find nicer than what you would be served in restaurant and in only 20 minutes.

Our pea & mint risotto makes for a fantastic meal on its own or served with meat and salad, whether enjoying on a warm summer's evening or a cold winter's night the JD Seasonings pea & mint risotto is perfect any time of the year.
Ingredients
Mint, Thyme, Rosemary, Parsley, Oregano, Bay, Basil, Sage and Black pepper.
For allergen information please click here
Description
Each pack includes a shopping list and healthy recipe.
All our products are:
100% Natural Ingredients
We add:
0% Fat
0% Oil
0% Sugar
0% Preservatives
0% Additives
Produce of various countries, blended and packaged in the UK. Product not to be eaten raw.
Weight: 6g
Pack Dimensions: 60 x 60 x 30 mm
Reviews
Tried the pea and mint risotto for the first time last night and it was beautiful. Very tasty and easy to cook. Will be ordering more soon.
Take a look at more of our fantastic reviews.