Shop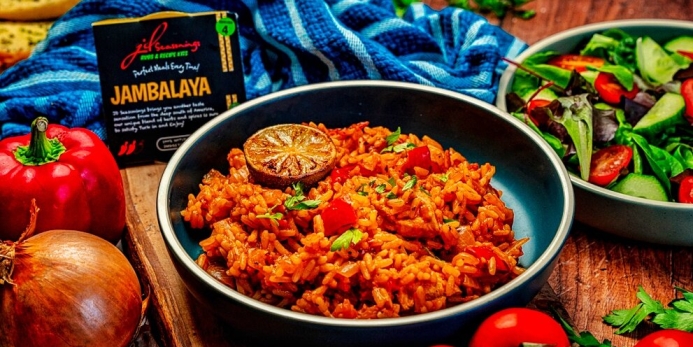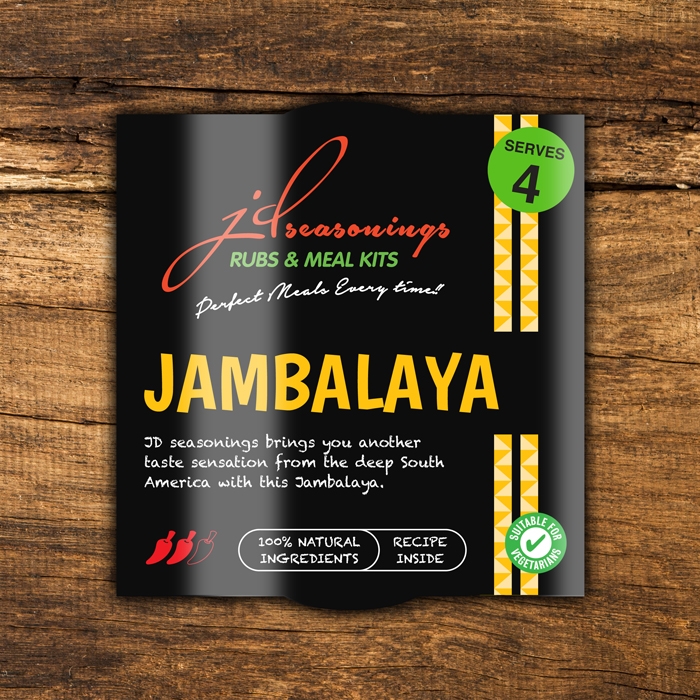 Suitable for
vegetarians
Serves:
4
Chilli rating:
2
A herb and spice blend for an authentic deep south American Jambalaya
This Louisiana dish has both Spanish and french influences.
Our recipe is consisting of chicken and vegetables mixed with rice.
Add some sausage, prawns or crayfish if desired.
We at JD Seasonings are sure this will be a regular meal time favorite for our customers.
Full of flavour with a slight kick.
Ingredients
Smoked Paprika, Garlic, Salt, Onion powder, Black Pepper, Oregano, Thyme, Basil and Chilli.
For allergen information please click here
Description
Each pack includes a shopping list and healthy recipe.
All our products are:
100% Natural Ingredients
We add:
0% Fat
0% Oil
0% Sugar
0% Preservatives
0% Additives
Produce of various countries, blended and packaged in the UK. Product not to be eaten raw.
Weight: 17g
Pack Dimensions: 60 x 60 x 30 mm
Reviews
The jambalaya is delicious. I have never tried it before but it tastes just like the kfc spicy rice you get in their rice boxes. I would definitely recommend it, I'm absolutely going to reorder it. Makes loads too.
Take a look at more of our fantastic reviews.