Shop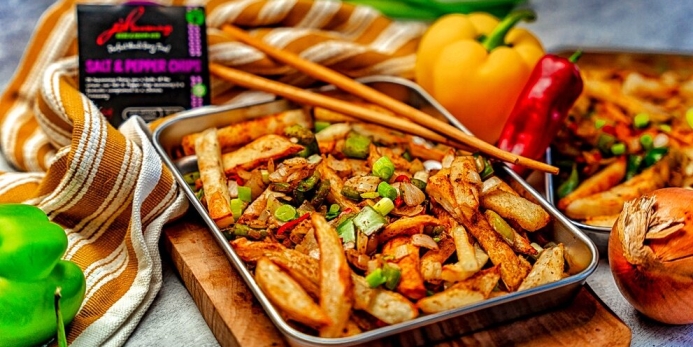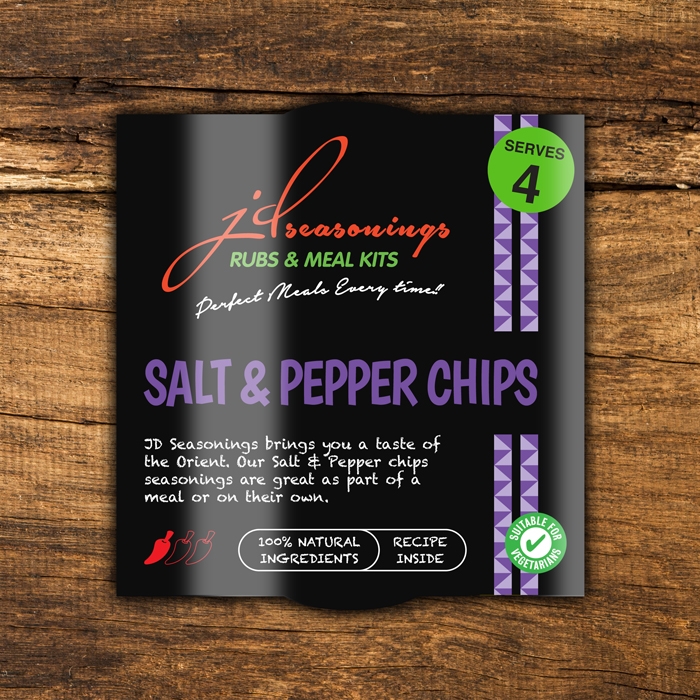 Suitable for
vegetarians
Serves:
4
Chilli rating:
1
Salt & Pepper Chips
£1.45
JD Seasonings brings you a taste of the Orient. The Salt & Pepper spice combination is reflective of southern Chinese style, a classic in any Chinese restaurant.
These Chips are absolutely delicious and so easy to make. Our Salt & Pepper Chips seasoning are great as part of a meal or on their own.
Ingredients
Salt, Fennel, Cinnamon, Star Anise, Pepper and Cloves.
Description
Each pack includes a shopping list and recipe.
All our products are:
0% Fat
0% Oil
0% Sugar
0% Preservatives
100% Natural Ingredients
Produce of various countries, blended and packaged in the UK. Product not to be eaten raw.
Weight: 10g
Pack Dimensions: 60 x 60 x 30 mm
Reviews
I ordered the salt and pepper chip seasoning but all I could taste was nutmeg a bit disappointed didn't taste at all of salt and pepper
Take a look at more of our fantastic reviews.