Shop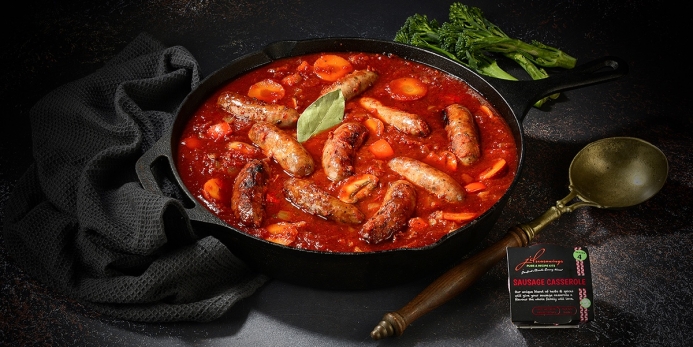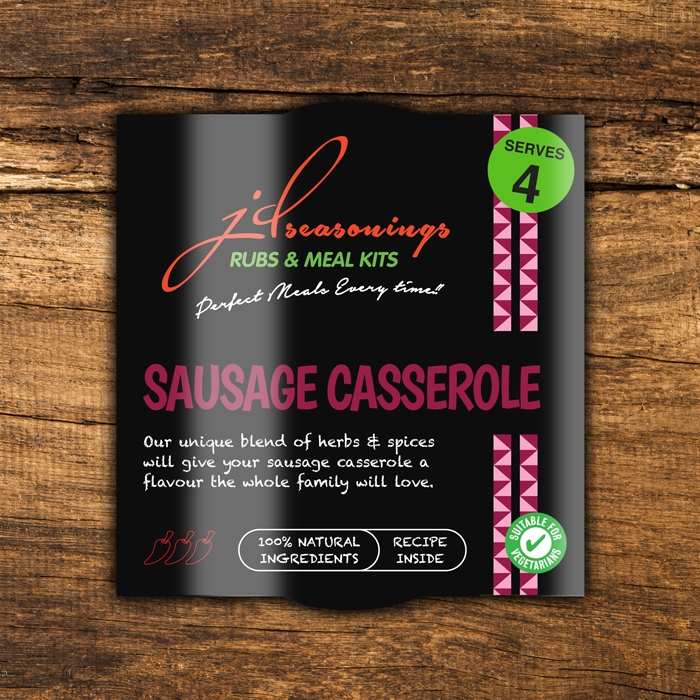 Suitable for
vegetarians
Serves:
4
Prep time: 10 mins
Cook time: 40 mins
Our unique blend of herbs & spices will give you a flavour the whole family will love.
Our meal kits come with a shopping list and recipe, so help you create the ultimate sausage casserole. This delicious and hearty casserole is easy to make with minimal prep required, just leave in the oven to bake. Our sausage casserole is the perfect comfort meal for a cold or rainy day.
Seriously tasty!
Ingredients
Paprika, Garlic granules, Onion powder, Parsley, Oregano, Basil, Marjoram, Thyme, Pepper and Sage.
For allergen information please click here
Description
Each pack includes a shopping list and healthy recipe.
All our products are:
100% Natural Ingredients
We add:
0% Fat
0% Oil
0% Sugar
0% Preservatives
0% Additives
Produce of various countries, blended and packaged in the UK. Product not to be eaten raw.
Weight: 11g
Pack Dimensions: 60 x 60 x 30 mm
Reviews
Absolutely love the sausage casserole! Tastes amazing and the whole family love it!
Take a look at more of our fantastic reviews.