Shop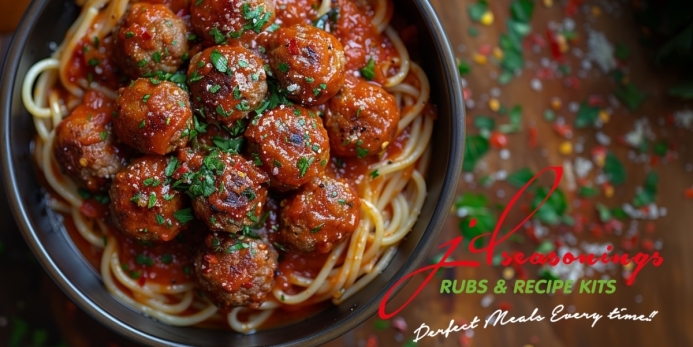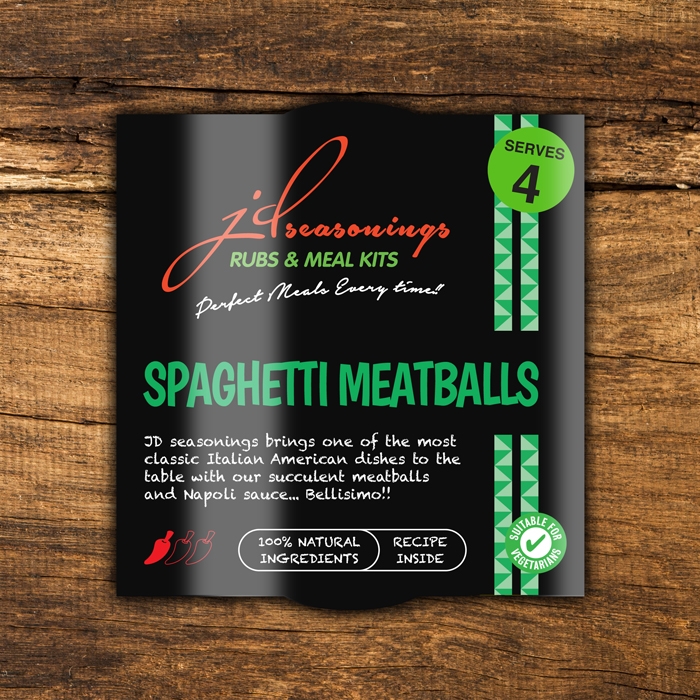 Suitable for
vegetarians
Serves:
4
Chilli rating:
0
Spaghetti Meatballs
£1.59
A herb and spice blend for the perfect spaghetti meatballs
JD Seasonings brings one of the most classic Italian American dishes to the table with our succulent meatballs and Napoli sauce... bellissimo !!
Ingredients
Smoked Paprika, Black Pepper, Onion powder, Oregano, Garlic, Salt, Cumin and Thyme
For allergen information please click here
Description
Each pack includes a shopping list and healthy recipe.
All our products are:
100% Natural Ingredients
We add:
0% Fat
0% Oil
0% Sugar
0% Preservatives
0% Additives
Produce of various countries, blended and packaged in the UK. Product not to be eaten raw.
Weight: 15g
Pack Dimensions: 60 x 60 x 30 mm
Reviews
Wow. Just wanted to say how quick delivery was and I received a spaghetti meatballs flavour for free. I will most definitely be ordering on a regular basis. Me and my partner will be saving loads of money having these as an alternative to a takeaway each weekend. Slimming friendly aswell. These tick all the boxes.
Take a look at more of our fantastic reviews.