Shop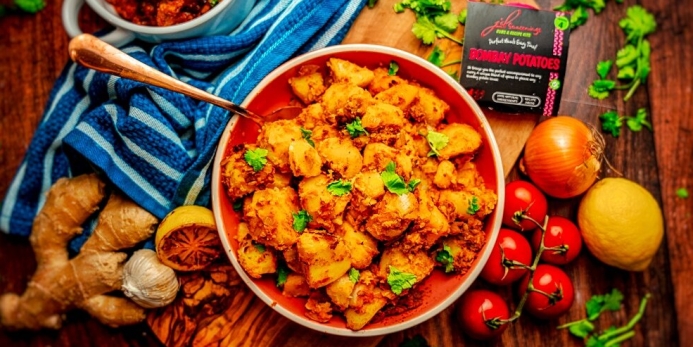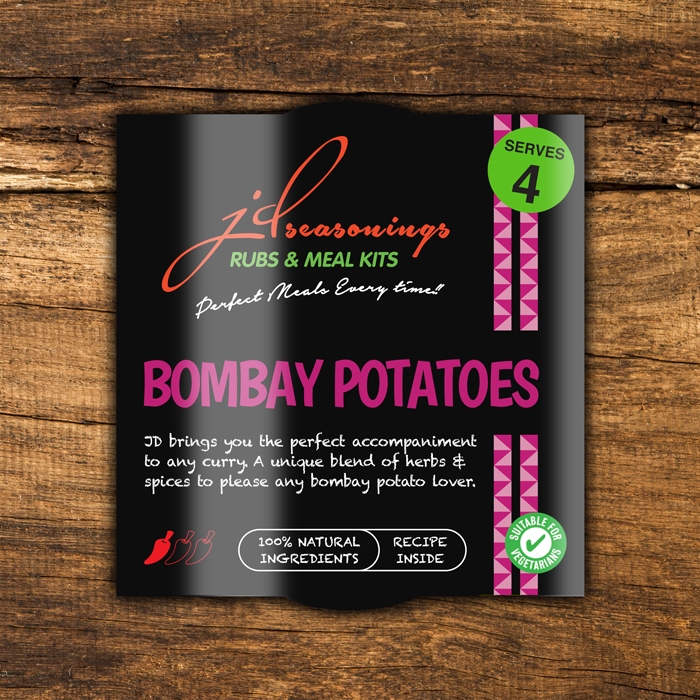 Suitable for
vegetarians
Chilli rating:
1
Prep time: 5 mins
Cook time: 25 mins
Add a kick to your potatoes. A unique blend of herbs & spices to please any Bombay potato lover. JD brings you the perfect accompaniment to any curry with our Bombay Potatoes spice blend.
Bombay Potatoes are a spices potato side dish which is easy to create and are great with any curry or anything else even to spice up a Sunday roast. Also great as a meal on it's own serves with rice and naan bread.
Our step by step recipe to make really tasty Bombay Potatoes quickly at home, we believe our recipes should be easy to follow to make cooking really simple for you, with no messing about!
Give these a try and let us know how you get on?"
Ingredients
Paprika, Turmeric, Ground Cumin, Cumin Seeds, Fennel Seeds, Coriander, Chilli Powder.
For allergen information please click here
Description
Each pack includes a shopping list and healthy recipe.
All our products are:
100% Natural Ingredients
We add:
0% Fat
0% Oil
0% Sugar
0% Preservatives
0% Additives
Produce of various countries, blended and packaged in the UK. Product not to be eaten raw.
Weight: 16g
Pack Dimensions: 60 x 60 x 30 mm
Reviews
Came across these little gems by chance and I am so glad I did. cooked the Bombay potatoes following the recipe inside and it was delightful. We have tried about 12 flavours now and love them all. being a slimming world member is sometimes hard to find tasty dishes but these are all syn free and the food tastes amazing. Thank you and keep up the great work.
Take a look at more of our fantastic reviews.