Shop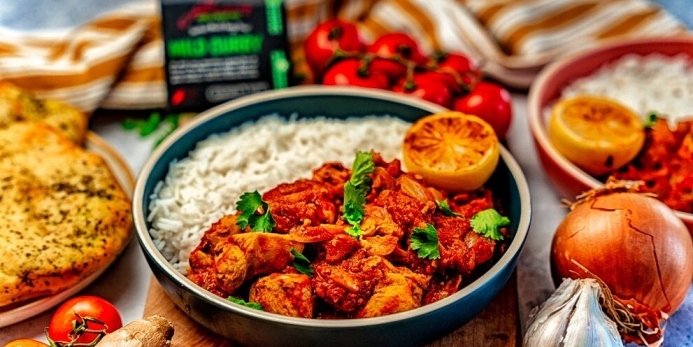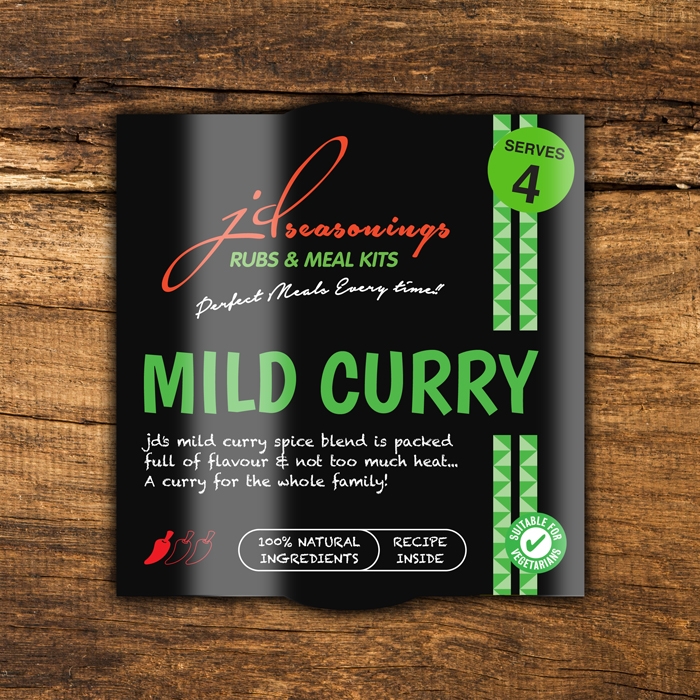 Suitable for
vegetarians
Chilli rating:
1
Prep time: 5 mins
Cook time: 40 mins
JD's Mild Curry spice blend is packed full of flavour & not too much heat… a curry for the whole family!
If you love the flavour of curry but don't like too much heat then this blend has the right balance for you.
Ingredients
Paprika, Garam masala, Cumin, Salt, Black pepper, Chilli, Fennel, Onion powder, Cinnamon, Fenugreek, Coriander, Cardamon, Garlic granules.
Garam masala contains Coriander, Cumin, Ginger, Cassia, Black Pepper and Cloves.
Description
Each pack includes a shopping list and healthy recipe.
All our products are:
100% Natural Ingredients
We add:
0% Fat
0% Oil
0% Sugar
0% Preservatives
0% Additives
Produce of various countries, blended and packaged in the UK. Product not to be eaten raw.
Weight: 14g
Pack Dimensions: 60 x 60 x 30 mm
Reviews
really tasty curry did it with some leftover lamb Hit all round
Take a look at more of our fantastic reviews.