Shop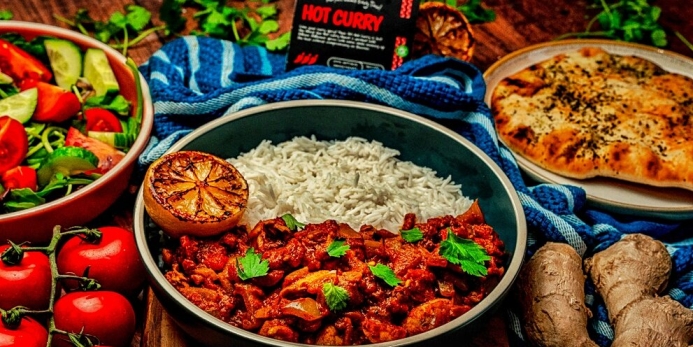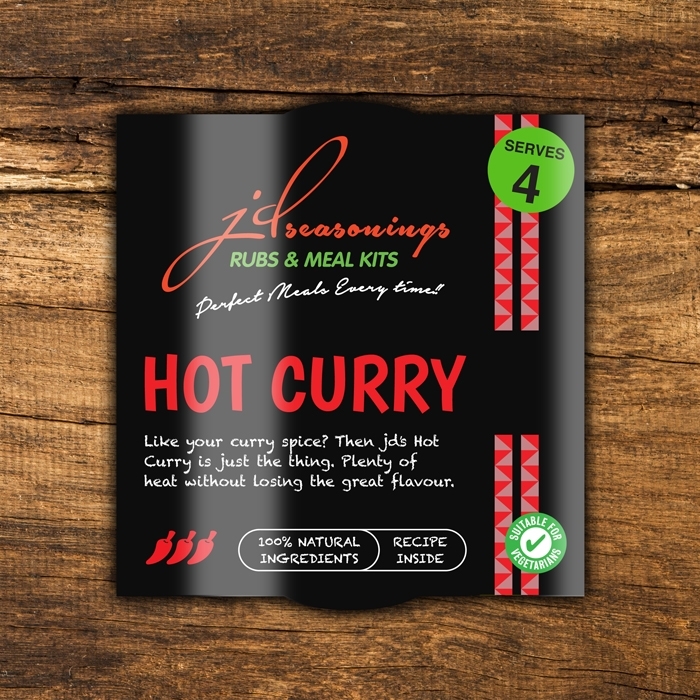 Suitable for
vegetarians
Serves:
4
Chilli rating:
3
JD's Hot Curry makes the perfect chicken, beef, lamb, vegetable or tofu curry with a bit of a kick!
If you are looking for a hot heat curry, this one has the balance for you, a good kick with a fantastic full flavour.
Serve with plain boiled rice or naan bread.
Ingredients
Paprika, Cumin, Salt, Turmeric, Chilli, Black pepper, Fennel, Onion powder, Cinnamon, Fenugreek, Coriander, Cardamon, Garlic granules.
Garam masala contains Coriander, Cumin, Ginger, Cassia, Black Pepper and Cloves.
For allergen information please click here
Description
Each pack includes a shopping list and healthy recipe.
All our products are:
100% Natural Ingredients
We add:
0% Fat
0% Oil
0% Sugar
0% Preservatives
0% Additives
Produce of various countries, blended and packaged in the UK. Product not to be eaten raw.
Weight: 14g
Pack Dimensions: 60 x 60 x 30 mm
Reviews
Tried for the first time tonight, we loved it! Has a nice hot spiced kick but also great flavour and very easy to prepare.
Take a look at more of our fantastic reviews.