Shop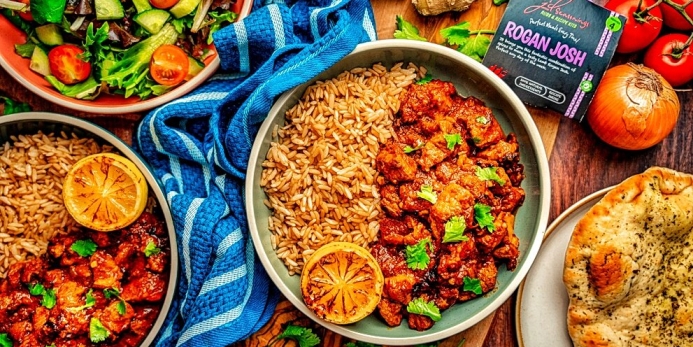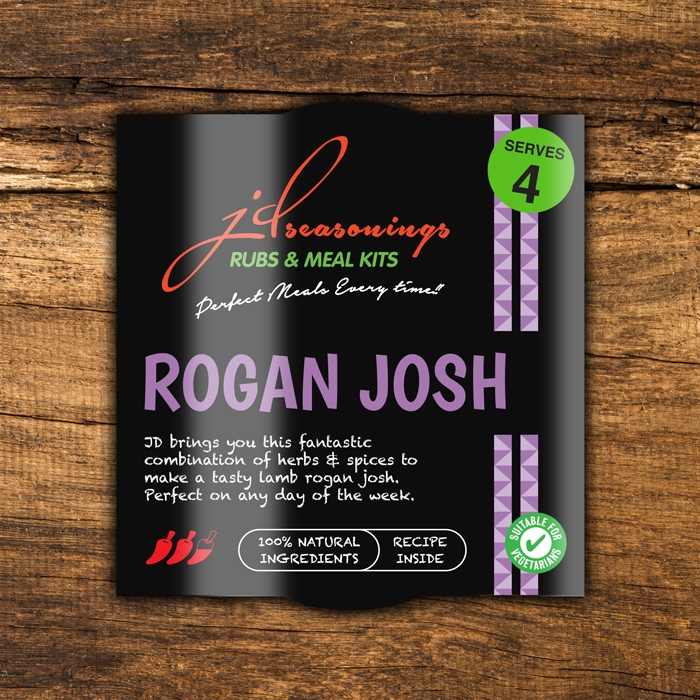 Serves:
4
Chilli rating:
2.5
Prep time: 5 mins
Cook time: 90 mins
JD brings you this exciting blend of 15 herbs & spices to make a tasty Rogan Josh. Perfect on any day of the week.
Rogan Josh is an aromatic, medium hot curry although great with any meat, is always classically cooked with lamb. Our meal kit comes with a shopping list and recipe to create a Lamb Rogan Josh in your own kitchen.
Serve with boiled rice or naan bread.
Ingredients
Paprika, Salt, Ground cumin, Chilli powder, Ground Coriander, Cinnamon, Ginger powder, Ground Cloves, Ground Cardamon.
For allergen information please click here
Description
Each pack includes a shopping list and healthy recipe.
All our products are:
100% Natural Ingredients
We add:
0% Fat
0% Oil
0% Sugar
0% Preservatives
0% Additives
Produce of various countries, blended and packaged in the UK. Product not to be eaten raw.
Weight: 15g
Pack Dimensions: 60 x 60 x 30 mm
Reviews
Absolutely delicious. Amazing.
Take a look at more of our fantastic reviews.