Shop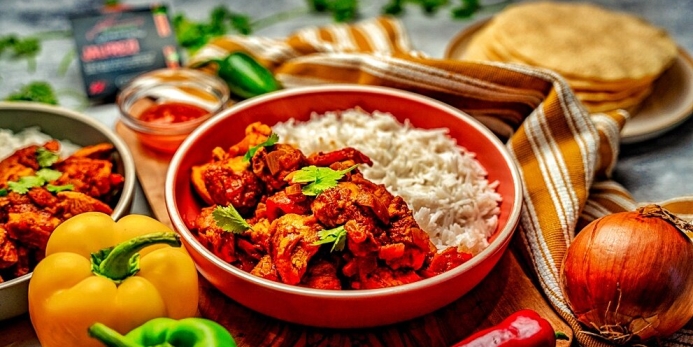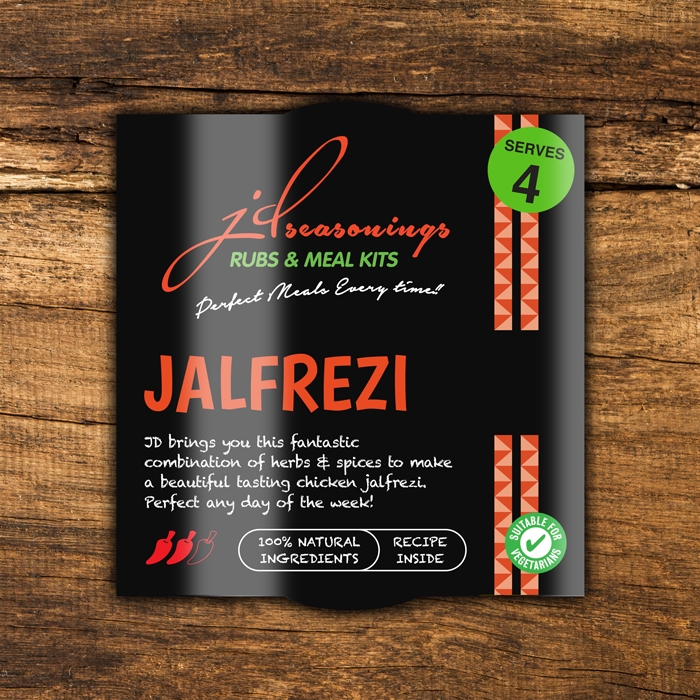 Suitable for
vegetarians
Chilli rating:
2
Prep time: 5 mins
Cook time: 40 mins
JD brings you this fantastic combination of herbs & spices, with a recipe to make a beautiful tasting chicken Jalfrezi.
Just like it's from your local takeaway but a lot healthier! Jalfrezi is a fairly hot curry, cooked with onions and tomatoes, to create a thick sauce with plenty of flavour.
Best served with rice or naan bread.
Ingredients
Turmeric, Cumin, Coriander, Salt, Garam masala, Chilli powder.
Garam Masala Contains Coriander, Cumin, Ginger, Cassia, Black Pepper and Cloves.
For allergen information please click here
Description
Each pack includes a shopping list and healthy recipe.
All our products are:
100% Natural Ingredients
We add:
0% Fat
0% Oil
0% Sugar
0% Preservatives
0% Additives
Produce of various countries, blended and packaged in the UK. Product not to be eaten raw.
Weight: 15g
Pack Dimensions: 60 x 60 x 30 mm
Reviews
I've just made the chicken jelfrezi...to the letter and let Mrs B who's a very fussy curry eater taste it ....her words were "stunning ...completley stunning . I have too agree with her .....looking forward to a nice supper when we come in tonight ...what a great product
Take a look at more of our fantastic reviews.