Shop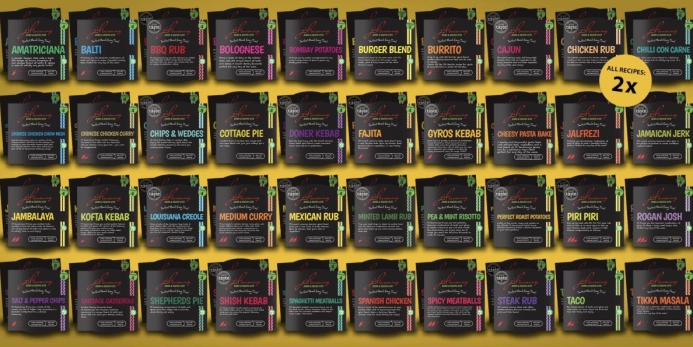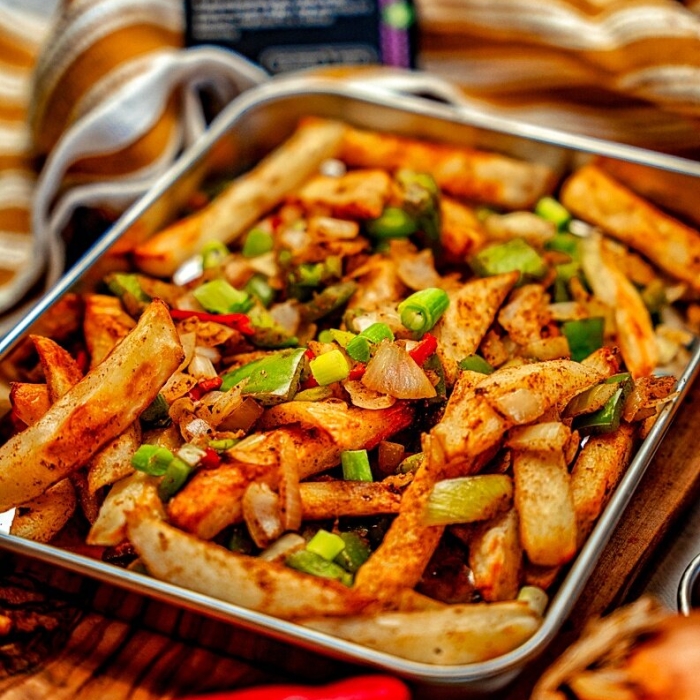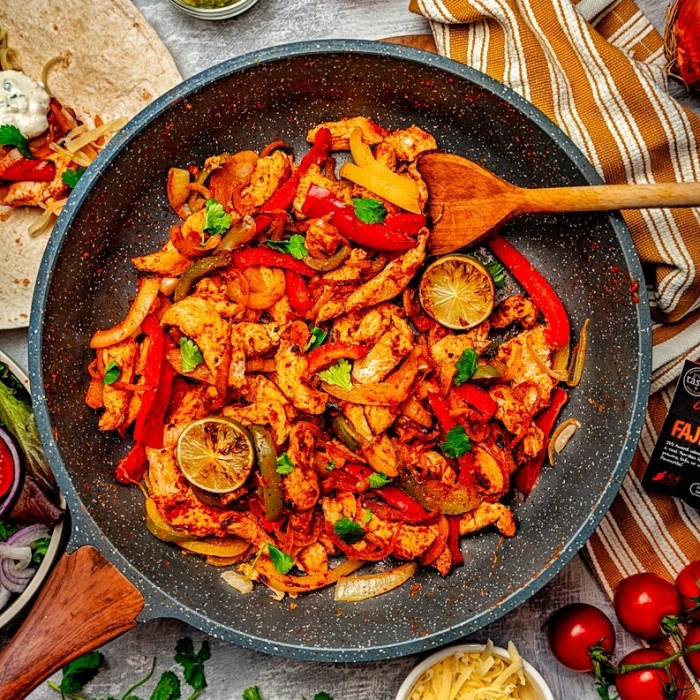 Includes free UK delivery
for your whole order
Includes
74 kits
Save
£45
Ultimate Flavours of the World SAVE OVER £45
£69.99
SAVE OVER £45! Amazing value – get a total of 74 pots.
The Ultimate Flavours of the World Box includes 2 of each of the rubs & meal kits listed in the description
SAVING YOU OVER £45 plus FREE UK delivery, and don't forget the FREE delivery applies to your whole order.
All our meal kits come with a shopping list and easy to follow recipe, to create a healthy and delicious meal every time. With our ultimate flavours of the world box you will never be short of ideas and recipes.
This item comes delivered in two of our amazing postal/storage boxes
Please note: New releases will run a trial period before being added to this box selection.
Description
Includes the following 70 packs:
2 x Bolognese
2 x Chinese Chicken Chow Mein
2 x Chinese Chicken Curry
2 x Spanish Chicken
2 x Amatriciana
2 x Chilli Con Carne
2 x Sausage Casserole
2 x Cottage Pie
2 X Shepherds Pie
2 x Fajita
2 x Taco
2 x Doner Kebab
2 x Pea & Mint Risotto
2 x Spaghetti Meatballs
2 x Spicy Meatballs
2 x Louisiana Creole
2 x Jambalaya
2 x Chips & Wedges
2 x BBQ Rub
2 x Salt & Pepper Chips
2 x Perfect Roast Potatoes
2 x Burger Blend
2 x Steak Rub
2 x Chicken Rub
2 x Cajun
2 x Jamaican Jerk
2 x Piri Piri
2 x Mexican Rub
2 x Minted Lamb Rub
2 x Tikka Masala
2 x Bombay Potatoes
2 x Rogan Josh
2 x Jalfrezi
2 x Balti
2 x Mild Curry
2 x Medium Curry
2 x Hot Curry
Each pack individual includes a shopping list and healthy recipe.
All our products are:
100% Natural Ingredients
We add:
0% Fat
0% Oil
0% Sugar
0% Preservatives
0% Additives
Produce of various countries, blended and packaged in the UK. Product not to be eaten raw.
Reviews
Ordered them at night they arrived the next day. 52 pots wow... Just tried Cajun chicken... gorgeous. Thanks guys ... x
Take a look at more of our fantastic reviews.